Thailand, a land of rich traditions, awe-inspiring landscapes, and warm hospitality. Known as the "Land of Smiles," this destination offers something for everyone, making it the perfect starter country for those seeking adventure in South-East Asia. In this comprehensive guide, we're excited to share essential Thailand travel tips for first-time visitors. Discover the ancient temples of Bangkok, immerse yourself in the cultural tapestry of Chiang Mai, unwind on the idyllic beaches of Krabi, and embark on an unforgettable island-hopping adventure in the Gulf of Thailand. From exploring bustling night markets to indulging in tantalizing street food, get ready to be captivated by the diverse experiences and hidden gems that await you in this beloved South-East Asian country.
Whether you're in the early stages of planning or eager to uncover lesser-known wonders, we are here to help you on this remarkable journey. Get ready to adventure on an unforgettable trip to Thailand with our ultimate guide, filled with insider tips, cultural insights, and must-do experiences that will leave you enchanted.
* Disclosure: This Thailand Travel Tips post contains affiliate links. We will receive a small commission if you book through our links. This is at no extra cost to you. This way you're helping us write awesome travel guides and keep providing you with free content. We only recommend products we like and trust ourselves.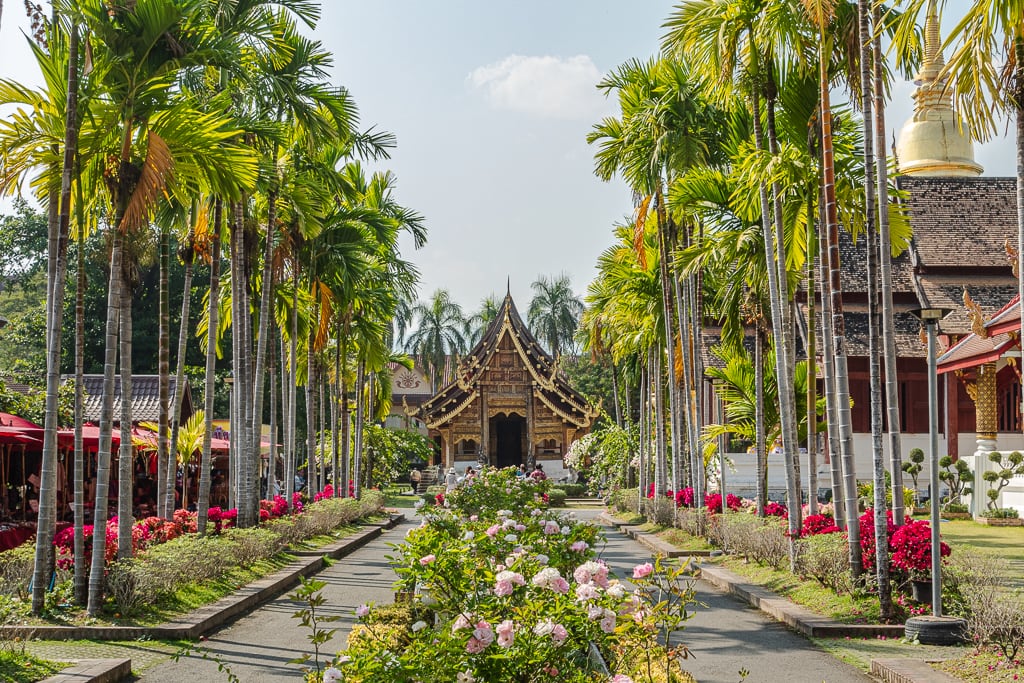 Quick Thailand travel tips & facts
Language
Thai is the official language. English is widely spoken in major tourist areas, hotels, and restaurants.
Time Zone
Thailand follows Indochina Time (ICT), which is 7 hours ahead of Coordinated Universal Time (UTC+7).
Currency
Thai Baht (THB). At the time of writing 38 THB is roughly €1.
Credit Cards & ATMs
Credit cards are widely accepted, but carry cash for smaller establishments. ATMs are easily accessible.
Plugs and Voltage
Thailand uses Type A, B, C, and O electrical plugs. The standard voltage is 220 V, and the frequency is 50 Hz.
Safety
Thailand is generally a safe country to visit, but it's important to take common-sense precautions. Be cautious of pickpocketing.
Drinking Water
It is recommended to drink bottled water or use filtered water for drinking and brushing your teeth.
Population
Approximately 70 million people. The capital city, Bangkok, is the most populous city in the country.
Haggling is a common practice in Thailand, especially in markets & small shops and for tuk-tuks.
In Thailand, they drive left on the road. Check both sides of the road before crossing as scooters might come from either way.
Buddhism is the dominant religion in Thailand. Dress appropriately when visiting temples.
Thailand was formerly known as Siam until 1939. Some references to "Siam" may still be found.
Thailand planning travel tips | Know before you go
Where is Thailand located?
Thailand is located in Southeast Asia, bordered by Myanmar (Burma) to the west, Laos to the northeast, Cambodia to the southeast, and Malaysia to the south. The capital, Bangkok, serves as a major travel hub, connecting travelers to other parts of Southeast Asia. With its extensive international flight network, flying into Bangkok is often the starting point for backpackers embarking on a journey to explore Thailand and the neighboring countries.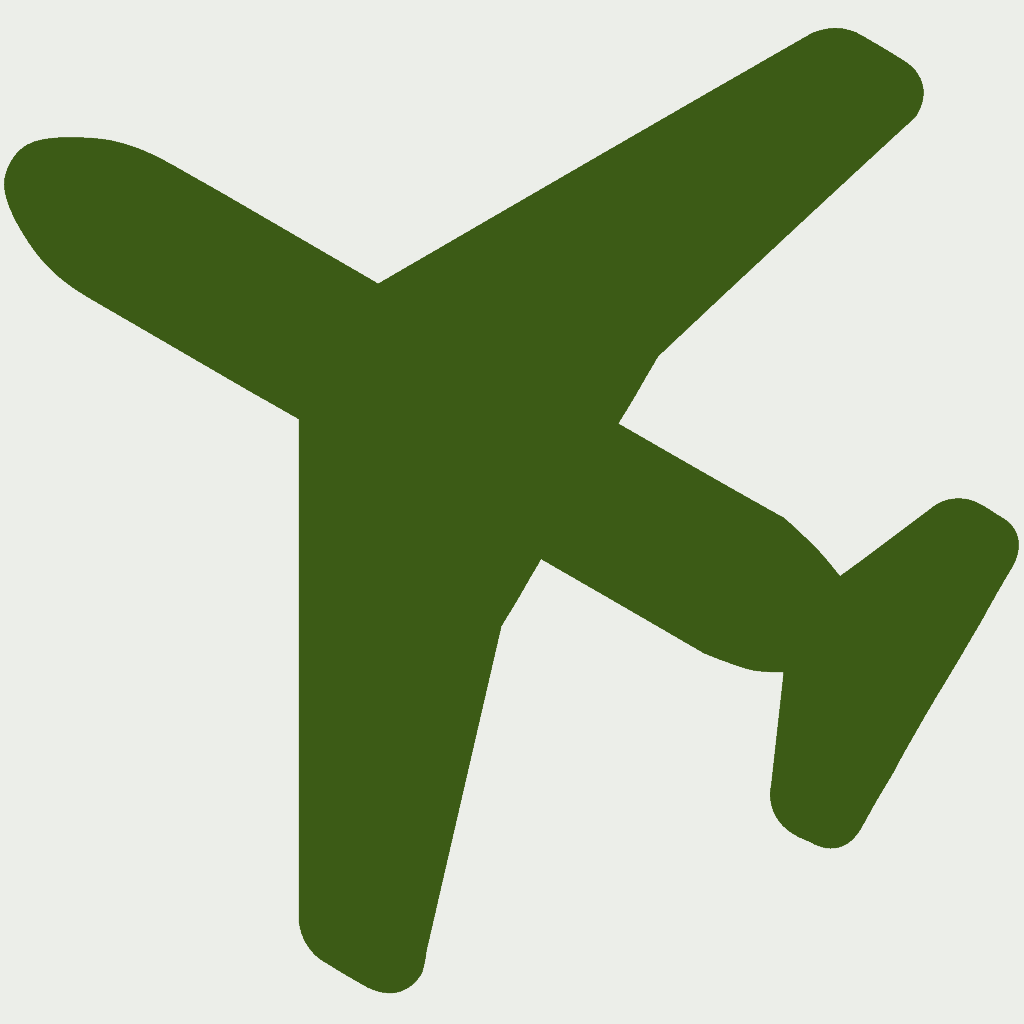 How to get to Thailand
Most travelers reach Thailand by flying into the country's major international airports. With six main airports, Thailand provides a range of options for air travel.
Suvarnabhumi Airport (BKK)
Don Mueang International Airport (DMK)
Phuket International Airport (HKT)
Chiang Mai International Airport (CNX)
Hat Yai International Airport (HDY)
Mae Fah Luang – Chiang Rai International Airport (CEI)
For most travelers, flying into Bangkok (Suvarnabhumi Airport) is the common choice due to its extensive international connections and airline options. Moreover, Bangkok serves as an excellent starting point for your Thailand adventure.
In addition to flying, you can also enter Thailand overland from its neighboring countries: Myanmar, Laos, Cambodia, and Malaysia. There are several border crossings available, including roads, railways, and even "friendship bridges" equipped with security checkpoints and immigration officers who will stamp your passport.
Travel Tips | Use the box below to easily search for the most affordable flights to Thailand. With Skyscanner, simply enter "from your city" and "to Thailand" to discover which city offers the lowest airfare. Additionally, you can explore the calendar feature to find the cheapest dates for flying from your city to Thailand.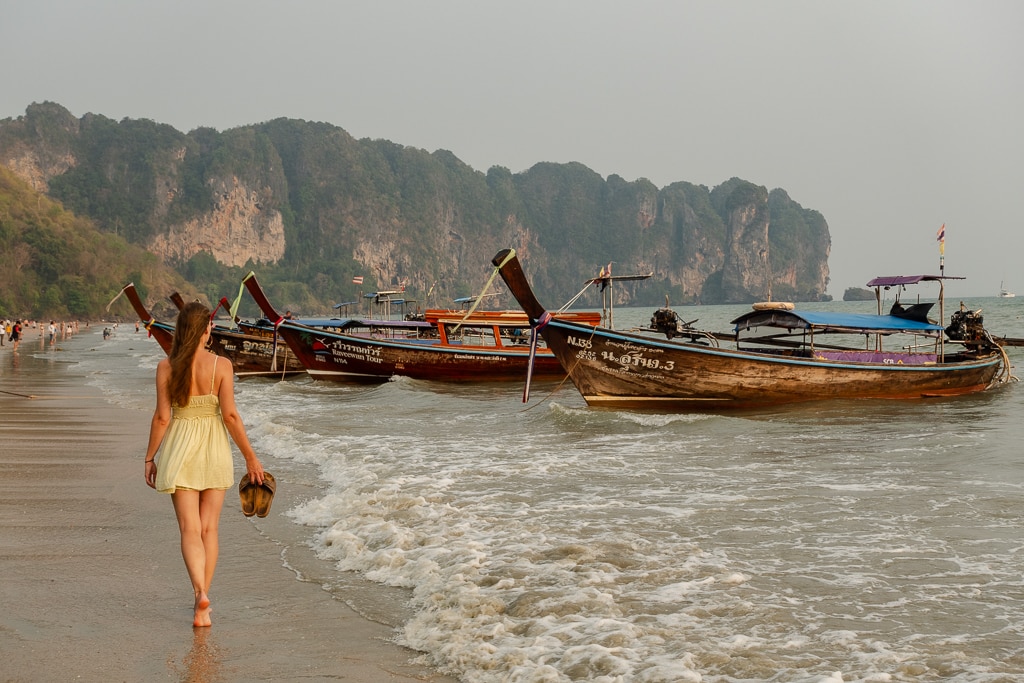 Check visa Requirements for Thailand
Before booking your flight, it's crucial to ensure you can enter Thailand smoothly by checking the visa requirements for your nationality. Currently, Thailand allows visa-free visits for up to 30 days for 64 different nationalities, and an additional 18 nationalities can obtain a visa upon arrival.
If you plan to extend your stay beyond 30 days, you have options to apply for an extension at your local embassy or in Thailand for a fee of $30, allowing you to stay for either 60 or 90 days (different multiple entry conditions apply). Another possibility is to exit the country and visit a neighboring country, then re-enter Thailand to reset your 30-day visa-free period.
For detailed information on Thailand's visa process and to check if you need to apply for one, please visit the official Thai visa website.
Do I need any vaccinations?
It is advisable to consult with a healthcare professional or travel clinic to get up-to-date information on recommended vaccinations for Thailand. Common vaccines include Hepatitis A and B, typhoid, and tetanus. Consider travel insurance that covers medical expenses in case of illness or injury during your trip.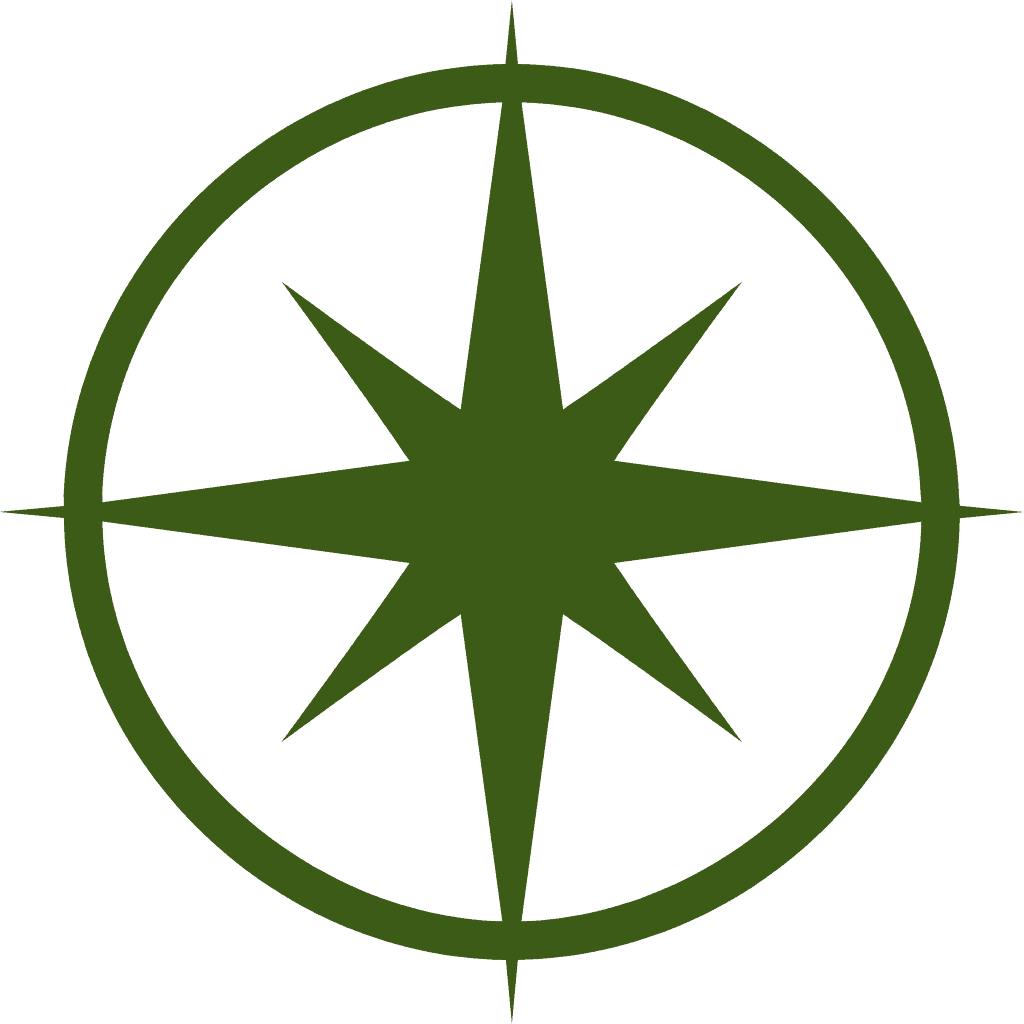 Best time to travel to Thailand
The best time to visit Thailand depends on the region and personal preferences. Although Thailand is a captivating destination throughout the year, it is crucial to consider how the weather might influence your travel plans in the country. Furthermore, the distinct seasons significantly affect the cost of your trip and the activities you can enjoy.
Dry Season (November – February)
Thailand's dry season, which falls between November and February, is the most popular time to visit. With pleasant temperatures, clear skies, and minimal rainfall, it's perfect for outdoor activities. However, this is also the high season, so expect more tourists and higher prices.
Hot Season (March-May)
Thailand's hot season runs from March to June and coincides with the shoulder season. The temperatures can be extremely hot, making it ideal for beach relaxation but challenging for other outdoor pursuits. Be prepared for intense humidity and consider lighter clothing options.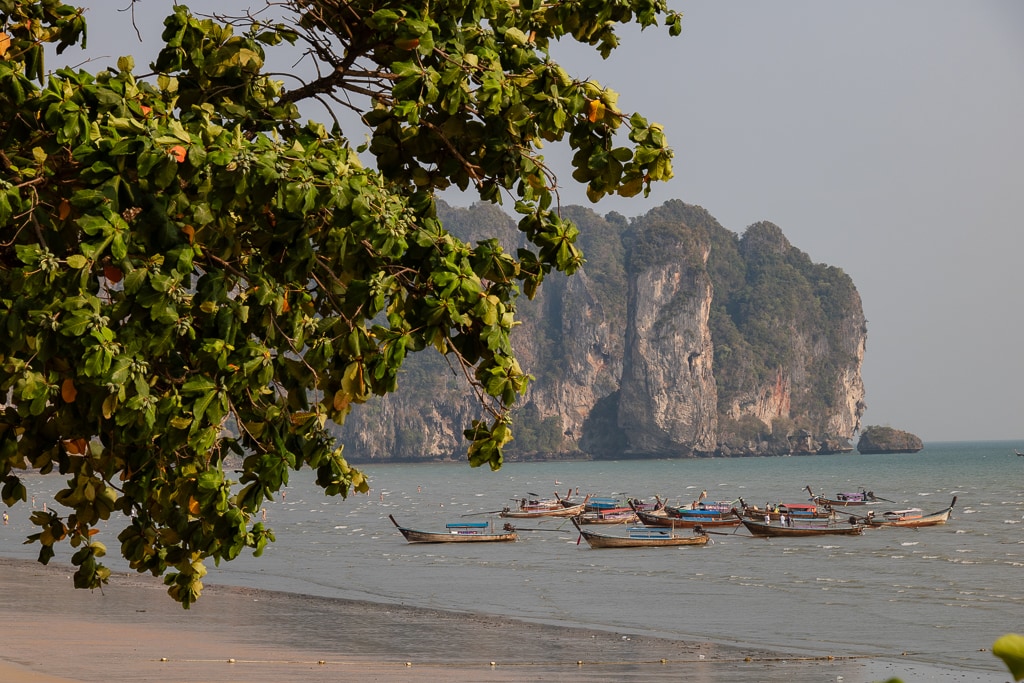 Rainy Season (July-October)
Thailand's rainy season falls between July and October, representing the low season. While you may experience frequent rainstorms, the upside is fewer tourists and discounted rates. If you don't mind occasional showers, you can enjoy lush landscapes and activities without crowds. The temperatures remain warm during this time.
Shoulder Season (May-June & October- November)
The shoulder season in Thailand occurs from late May to late June and late October to early November. This period offers fewer tourists, better deals, and generally good weather. It's a great time to explore Thailand without the crowds and enjoy various activities.
Burning Season (February – mid-April)
Please note that in northern Thailand, particularly from the end of February to mid-April, farmers burn their fields in preparation for the next season. This period, known as the burning season, can result in poor air quality with smoke and ash. It is advisable to avoid visiting northern Thailand during this time.
Is Thailand Safe?
Thailand is overall a safe and welcoming country for all types of travelers. We traveled the country multiple times whether as a couple, solo, or on a girl's trip, and we always felt safe. Thailand is known for its backpacker-friendly atmosphere and is considered safe for young travelers, making it the perfect destination for a first (solo) backpacking experience!
While opportunistic crimes like theft and pickpocketing can occur if you're not cautious, violent crime against tourists is rare. No matter the case, it's always essential to be mindful of your belongings and surroundings. Although we had no negative experiences ourselves, we've witnessed instances of phones being snatched by passing motorcycles. Stay vigilant and keep a close eye on your valuables.
Thailand is known for its well-developed tourism network and is often considered the hub for backpacking trips in Southeast Asia. While there may be a few scams (see more on that below), being aware of them beforehand ensures a smooth journey. In touristy areas, especially in the south, Westerners can sometimes be targeted for overcharging. Check prices before accepting offers and be savvy in bargaining.
THAILAND TRAVEL TIPS | Keep your passport in the hotel, preferably in a safe. Carry an ID or a photocopy of your passport with you instead, as it reduces the risk of damage or theft when it remains in your accommodation.
Travel Insurance
It is highly recommended to have travel insurance that covers medical expenses, trip cancellation or interruption, and lost or stolen belongings. Carefully review the coverage and policy details to ensure it suits your needs. Safety Wing is a recommended provider offering comprehensive coverage and flexible monthly plans.
One thing to note is that scooter or moped accidents are common in Thailand. Many travel insurance policies don't cover accidents if you don't have a valid motorcycle license from your home country. Ensure you look into this requirement before your trip. One of the essential Thailand travel tips is to obtain an International driver's license specifically for motorbikes in advance if you plan on driving a scooter.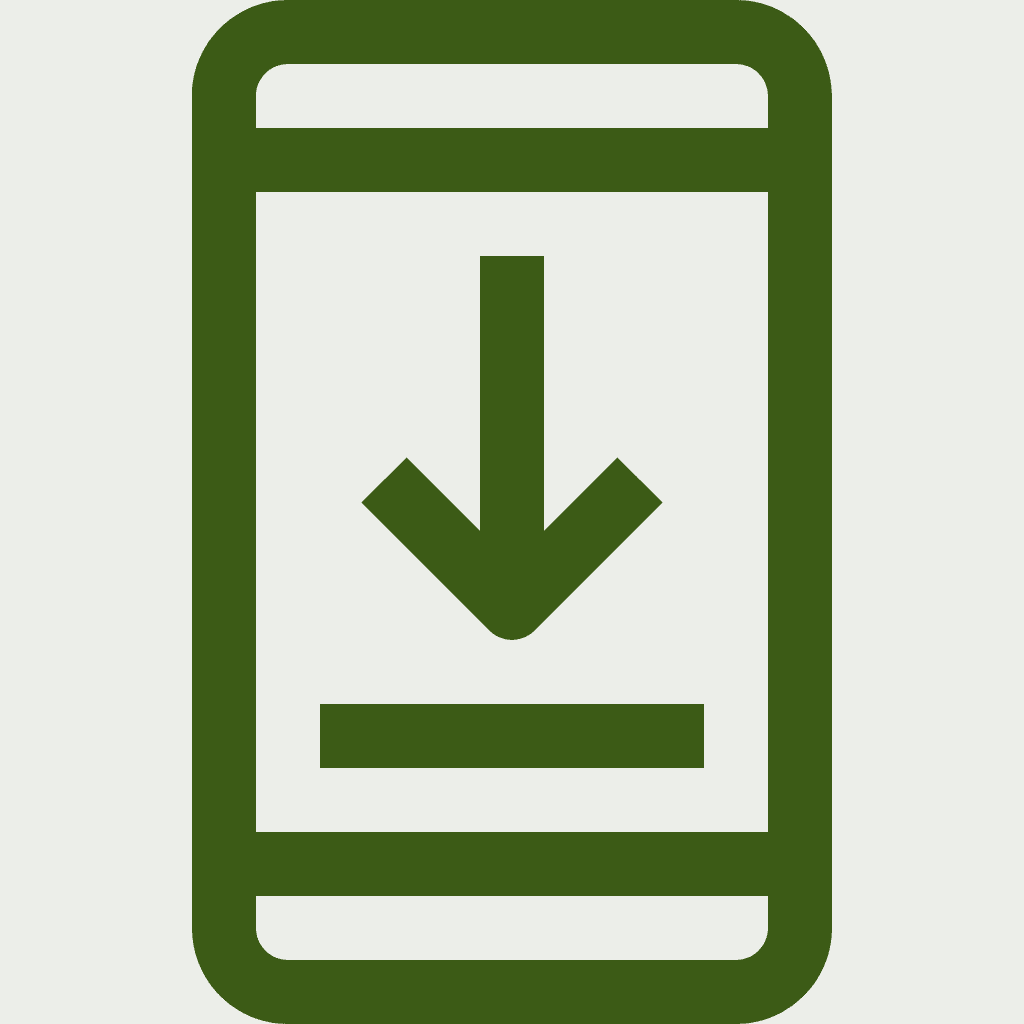 Apps you need to download upfront
Here are some essential apps you should download before your trip:
Grab app – Easily book taxis and enjoy a fast and safe ride with the nearest driver available.
Bangkok Metro – Use this route planner guide to navigate the Bangkok Metro and Skytrain efficiently.
12GO – Compare various forms of public transport to find the quickest or most affordable travel options.
XE Currency – Stay informed about currency exchange rates and conveniently calculate conversions when needed.
Express VPN – Protect your sensitive information and ensure online security while traveling in Thailand and beyond.
Google Translate – Overcome language barriers with this app that helps you communicate, even if you have limited knowledge of Thai.
Google Maps – Navigate easily through Thailand, especially in remote areas where specific addresses may be unavailable.
Maps.Me – Download offline maps to never get lost, even without an internet connection.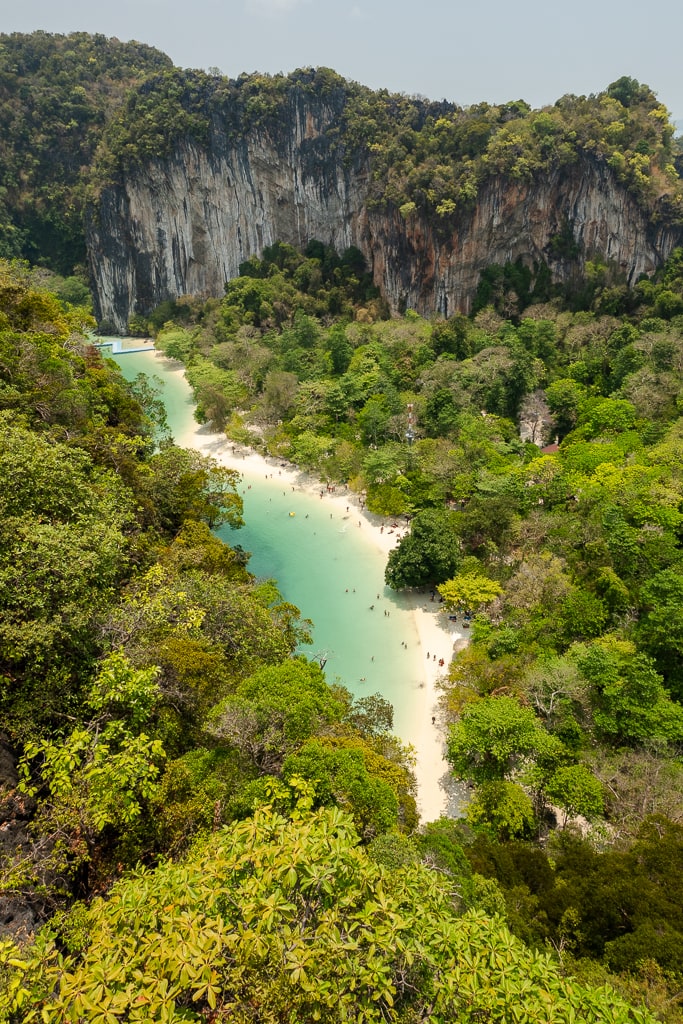 General travel tips for when you arrive in Thailand
Get a Sim Card upon arrival
While Wi-Fi is readily available at most establishments in Thailand, it's highly recommended to purchase a local prepaid SIM card upon arrival. This will ensure you have a reliable connection for navigating bustling Bangkok, utilizing transportation apps, and staying connected throughout the country.
We suggest getting a prepaid SIM card right away at the airport. You'll find multiple booths selling SIM cards, and prices are regulated to be the same as in the city. The staff at the booth will assist you with the installation, allowing you to immediately access public transport information or order a Grab to reach your destination. SIM cards are also easily available at convenience stores like 7-Eleven.
The major providers in Thailand are Truemove, AIS, and Dtac. We recommend Truemove based on our positive experiences with its fast and reliable coverage. Prices for tourist packages have increased in recent years, but they are generally similar across providers. Choose a prepaid package that suits the duration of your stay.
Truemove offers various tourist packages, such as 8 days for 449 THB (~€12), 15 days for 699 THB (~€18), and 30 days for 1199 THB (~€30). These packages typically include unlimited 5G internet, 100 THB calling credit for international calls, and unlimited calls within Thailand. It's a small price to pay for the convenience of staying connected.
THAILAND TRAVEL TIPS | We purchased only one SIM card and used it as a hotspot for both our phones and computers.
Language
Thai is the official language of Thailand, and it can be a challenging language to learn. However, you'll be relieved to know that most Thais can speak and understand English, especially in popular tourist areas. Unless you're venturing off the beaten track, communication should not be a major issue. We always suggest downloading Google Translate as a handy tool, and learning a few basic Thai phrases never hurts!
Hello – sa-wa-dee ka (female) | sa-wat-dee krap (male)
Thank you – Khop khun ka (female) | Khop khun krap (male)
Yes – Chai (krup/ka)
No – Mai (krup/ka)
Not spicy – mai pet | little bit spicy – pet noi | very spicy – pet mak
Beer – bia
Delicious – a-roy
Bathroom – hong-num
How much? – Gee Baht?
Where is ……? – ……. yoo tee nai
THAILAND TRAVEL TIPS | Adding either "krap" or "ka" at the end of a phrase indicates gender, respectively male and female.
Power outlets
Thailand's electrical outlets are convenient for most Western travelers, as they can accommodate both American and European appliances. The accepted power plug types include A, B, C, F, and O. The standard voltage is 220 V, with a frequency of 50 Hz. The sockets typically feature two-prong round or flat configurations.
It's essential to be aware of this if you have appliances from the Americas. While your devices may physically fit into the plugs, the energy supply will not be compatible. In such cases, it is necessary to purchase an energy converter to prevent damage to your electronic devices.
Drinking water
It is not advisable to drink tap water in Thailand as it can lead to food poisoning, even in upscale hotels or resorts. It is recommended to stick to bottled water throughout your trip. Bring a reusable water bottle that you can refill at drinking water stations. Alternatively, consider purchasing a large jug of water from a supermarket and using it to refill your reusable water bottle.
Another option is to bring your own water filters, such as a LifeStraw or GRAYL Water Purifier Bottle, we brought the latter on our latest trip and really came in handy! Especially when traveling to rural areas where access to bottled water may be limited.
Restaurants typically serve filtered water in jugs, and ice is generally made from purified water, so it is usually safe. However, if you have concerns, you can request drinks without ice. When it comes to food, it all depends on the sensitivity of your stomach, issues may vary. One of the important Thailand travel tips is to avoid consuming fruits and vegetables that have been washed with tap water, as it can be a common cause of illness during trips.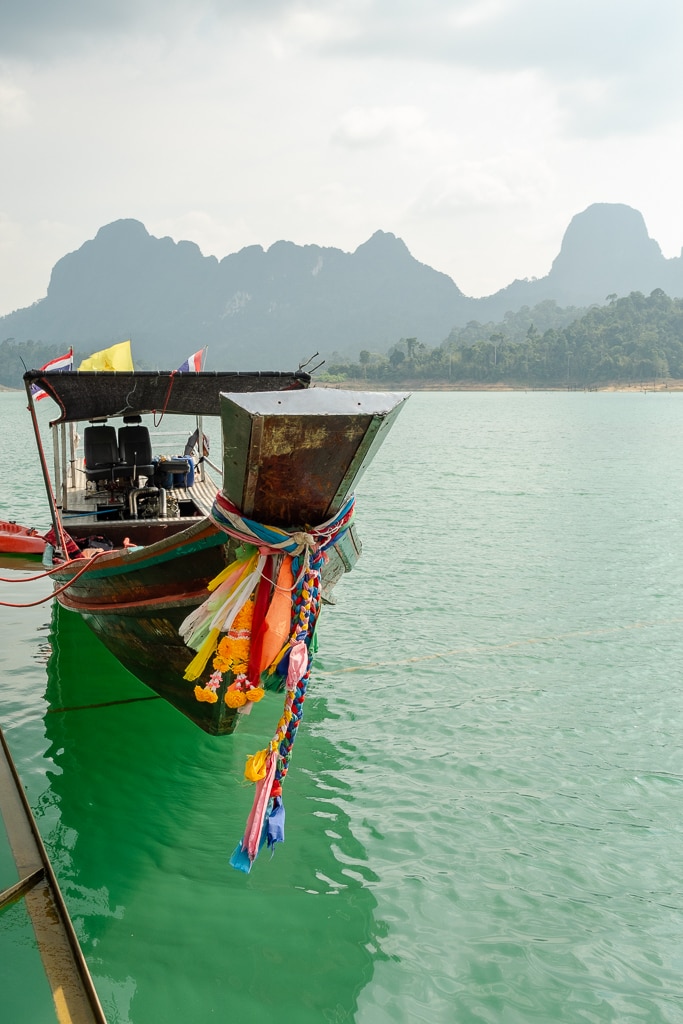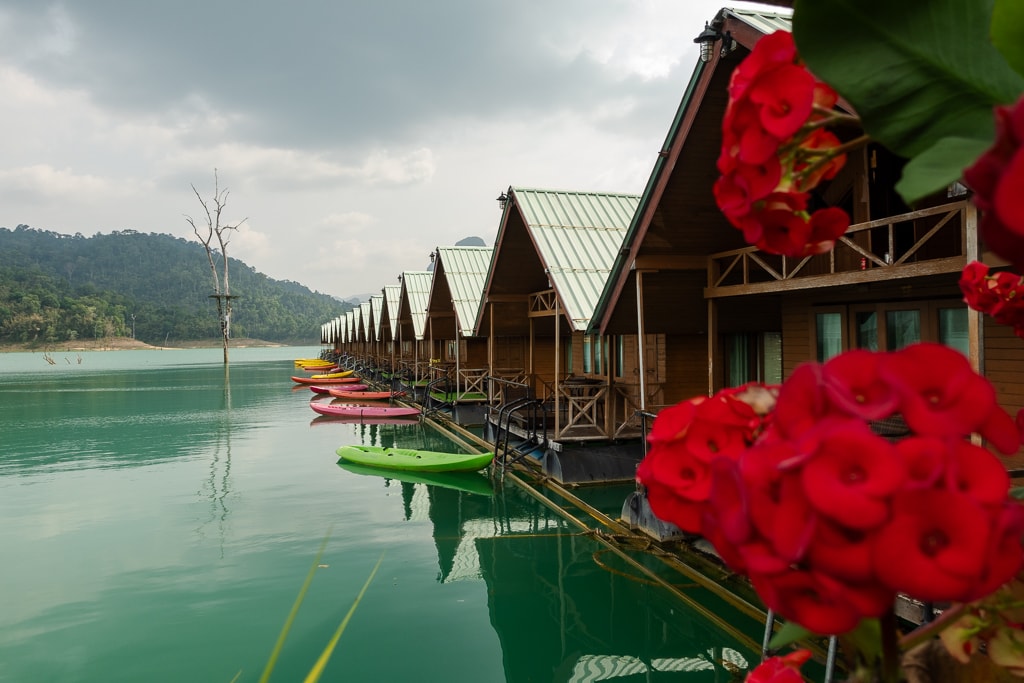 Money & ATMs
The official currency of Thailand is the Thai Baht (THB), with an approximate exchange rate of around 38 THB for €1 at the time of writing. For the most up-to-date exchange rates, you can check xe.com and consider downloading their app. Thai Baht is available in banknotes of 20, 50, 100, 500, and 1000, as well as coins of 1, 2, 5, and 10.
It is advisable to carry smaller notes for convenient transactions with tuk-tuks, street food vendors, and small shops, as cash remains king. Larger notes can be broken at 7/11 convenience stores, where you can also use your credit card. Credit cards are widely accepted almost everywhere, except at small food vendors. Be mindful that hotels and upscale dinner places can charge an extra credit card fee.
ATMs are plentiful, so you won't have trouble finding one. However, it's important to note that ATMs charge relatively high fees for withdrawing money using a foreign card, with a flat fee of 260 THB regardless of the withdrawal amount. One of the helpful Thailand travel tips is to minimize fees by withdrawing a larger amount of money at once. Despite the fees, it is still more cost-effective to withdraw money from an ATM upon arrival at the airport compared to exchanging euros or dollars, as the exchange rates offered at currency exchange counters tend to be unfavorable.
Tipping
Tipping is not a customary practice in Thailand unless specifically indicated. There is no need to tip for street food, taxis, or services such as salons. Instead, the best way to show your appreciation for businesses like restaurants and tours is by leaving a review on platforms like TripAdvisor. If you're dining at a high-end restaurant or receiving exceptional service at a hotel, you may consider leaving a small additional gratuity as a gesture of appreciation.
Culture of haggling
Haggling or negotiating prices plays an integral part in Thai culture, particularly in markets and street stalls. It is generally expected and accepted to engage in friendly bargaining when shopping for items. However, haggling is not common in established stores and malls where fixed prices are the norm. Remember to approach haggling with a polite and respectful attitude, and enjoy the interactive experience of getting a good deal while immersing yourself in Thai culture.
However, it's worth noting that we noticed on our last trip to Thailand that haggling has become more challenging, as many tourists are willing to pay the asking price, which is often inflated.
When it comes to tuk-tuk rides, it's essential to haggle the price as drivers have a reputation for taking advantage of unsuspecting tourists. Before getting into a tuk-tuk, it's recommended to research and determine the usual rate for a specific area. Additionally, when booking tours, always ensure to agree on the price beforehand to avoid any misunderstandings.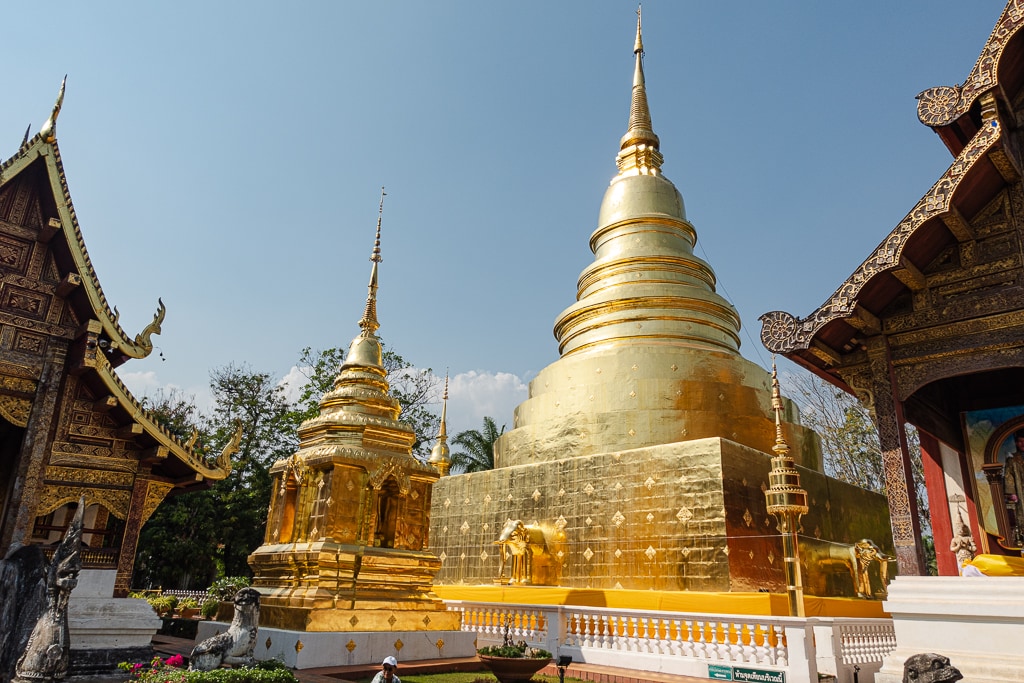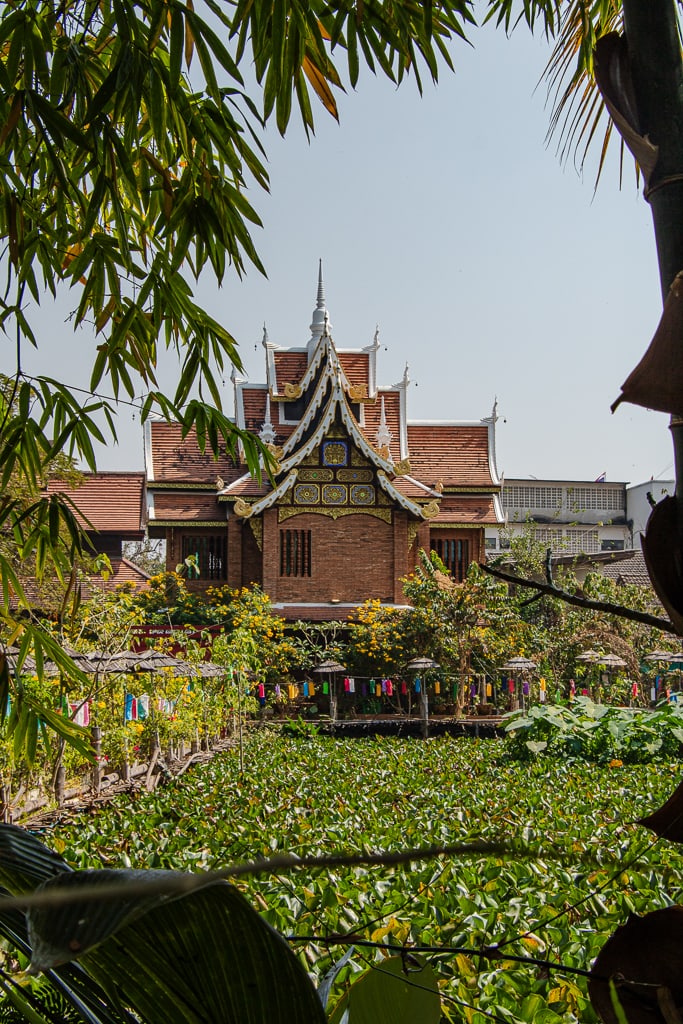 How to get around
Thailand boasts a well-developed transportation system, offering a variety of options to get around. From local buses, taxis, trains, tuk-tuks, and minivans, to long-tail ferries, transportation choices are abundant throughout the country. The process of moving from one place to another in Thailand is generally straightforward and efficient.
To ensure the best prices, it is advisable not to book transportation through tour agencies or hostels as they often charge a commission. Instead, you can easily book directly at piers, bus, or train stations. However, for certain legs of your journey, it may be wise to book in advance to secure a seat on your desired travel date. 12go.Asia is a recommended platform for pre-booking your trips, allowing you to have one less thing to worry about and saving you valuable time spent queuing at transportation stations.
Listed below are a few popular ways to travel around Thailand: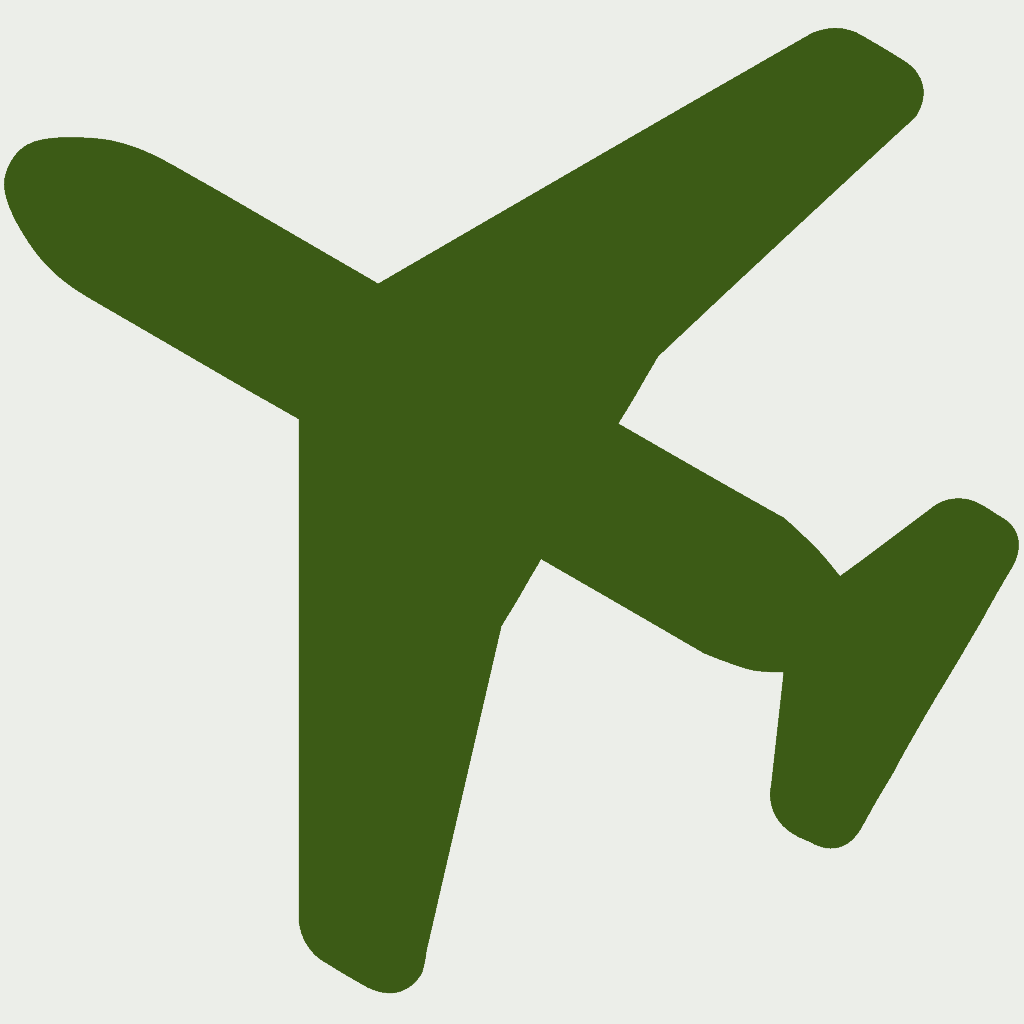 Flying in Thailand
Domestic air travel undoubtedly offers convenience and speed when it comes to traversing the country. Especially if time is of the essence due to considerable distances between popular destinations. Numerous airports cater to major tourist hotspots, such as Bangkok (BKK), Krabi (KBV), Chiang Mai (CNX), and Phuket (HKT). Air Asia, Thai Airways, and Nok Air are the preferred low-cost carriers, offering reasonably priced flight tickets ranging from €20 to €50. While this option may not be ideal for budget-conscious travelers, it undeniably stands as the swiftest and most efficient means of reaching your destination. To explore flight options, schedules, and fares, you can refer to Skyscanner.
Trains in Thailand
Opting for train travel in Thailand offers a more budget-friendly alternative to flying, while also providing a picturesque and scenic journey. Trains are considered safer than road travel and can be relatively inexpensive and comfortable, depending on the type of train chosen.
Thailand features four distinct types of trains for travelers to explore. Ordinary (ORD) trains are the most economical option, with fares as low as 30-50 THB. Rapid (RAP) trains make fewer stops and are suitable for shorter routes. However, for longer journeys, it is advisable to consider Express (EXP) trains, which offer seating options ranging from first to third class. Special Express (SP EXP) trains are also available, but they do not provide a third-class seating option.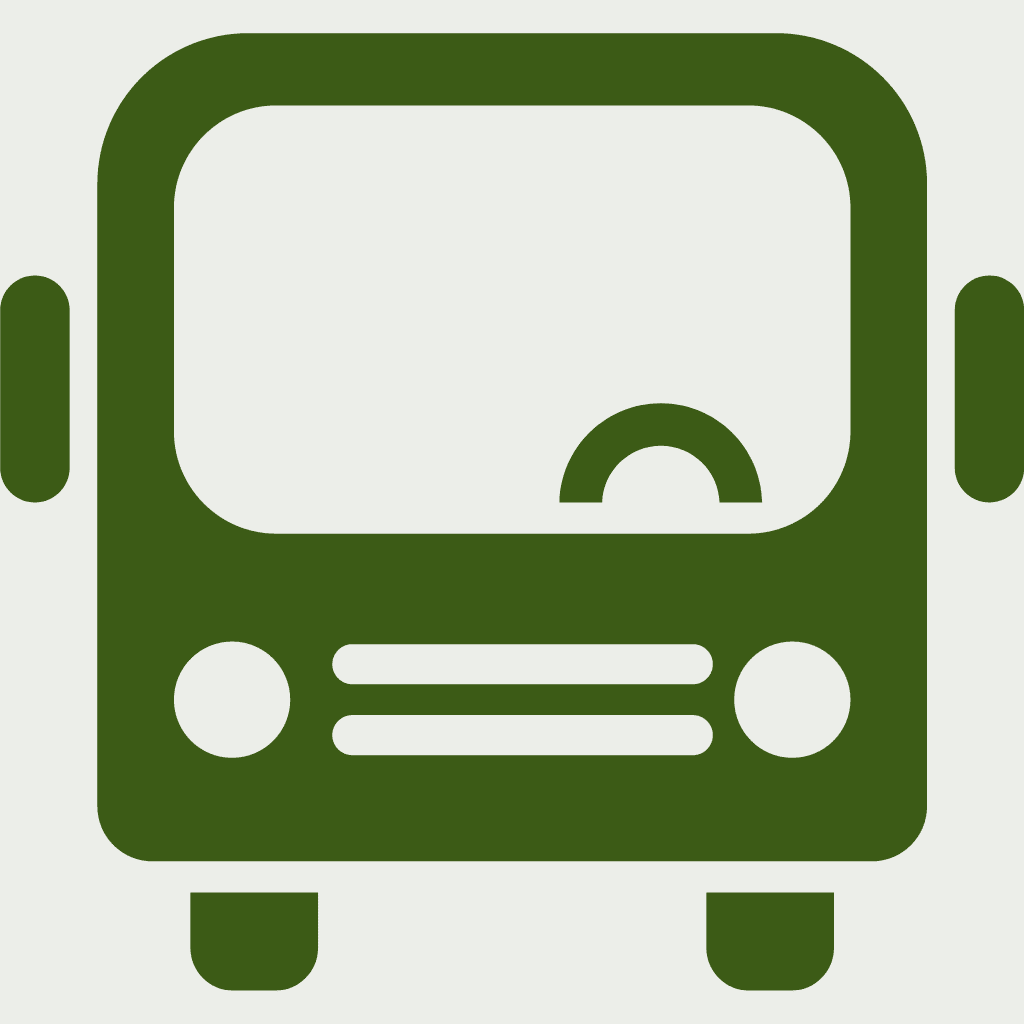 Buses & minivans in Thailand
Buses in Thailand are the most common and affordable transportation option, connecting various cities and towns. They offer both air-conditioned and non-air-conditioned buses with different comfort levels. In cities, a typical local bus ride costs around 8-16 Baht. For intercity travel, minivans are commonly used for distances of approximately 5-6 hours or less, while larger buses are preferred for longer journeys, including overnight sleeper buses. For travelers seeking comfort and reliability, VIP buses such as from Sombat Tours via 12go provide a pleasant option with comfortable seating, a small meal, and generally reliable service. Prices for bus journeys to other cities vary depending on the distance and class of service.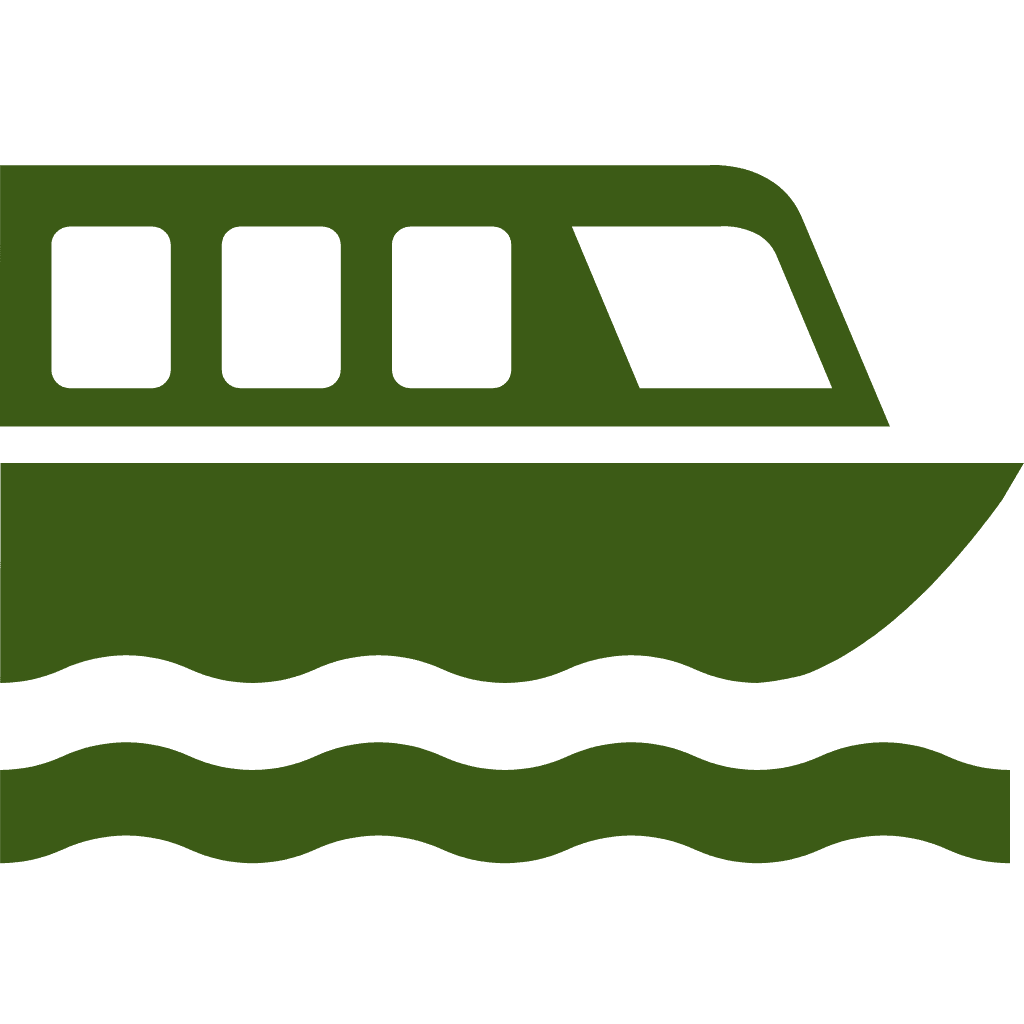 Boats and Ferries in Thailand
Thailand's vast coastline and abundance of islands make boats and ferries a popular choice for island hopping and coastal travel. Long-tail boats, traditional wooden vessels, are commonly used for short-distance transfers and typically charge around 150-275 THB per person.
Ferries, on the other hand, follow established routes between islands or within larger cities like Bangkok, with fares ranging from 13-32 THB per ride. Since ferry services are often operated by different companies and have various departure points, it is advisable to check the schedules in advance to ensure a smooth journey.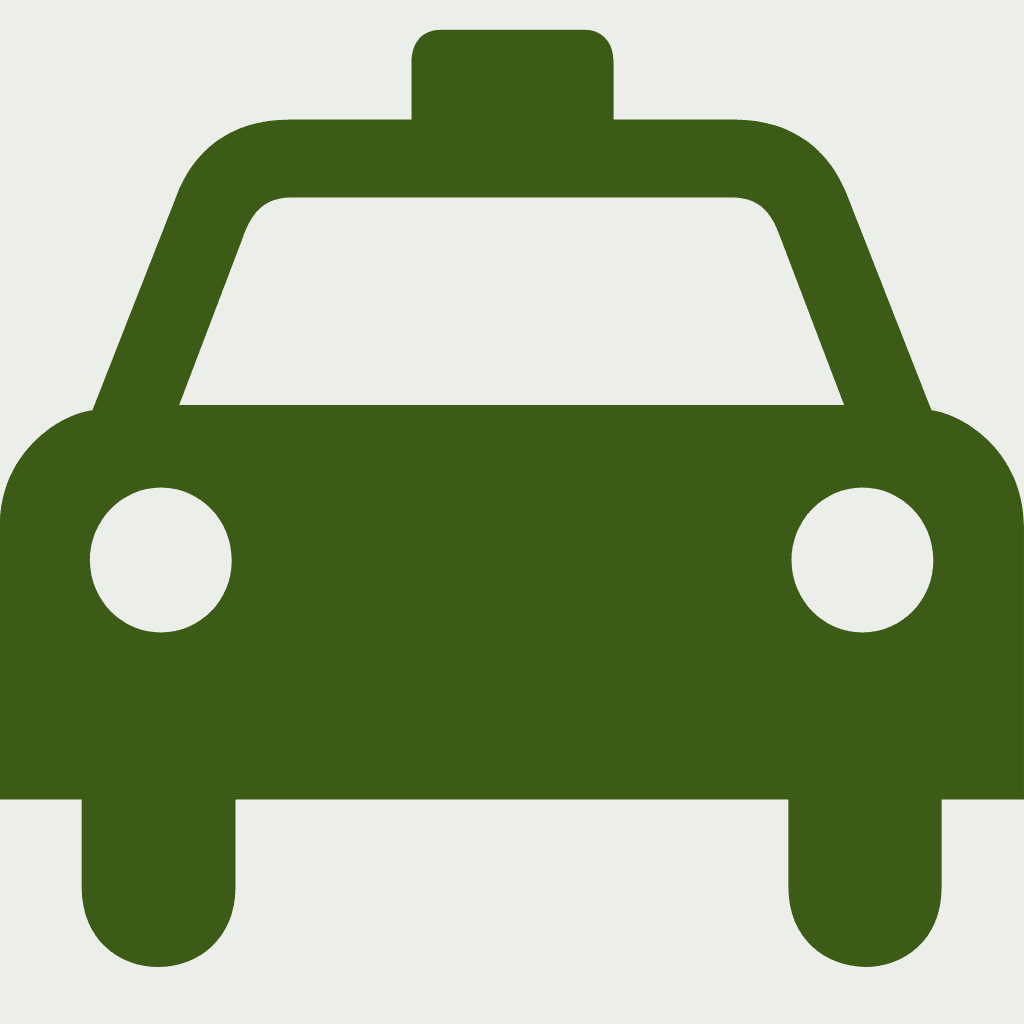 Private Transport options
Songthaews are converted pickup trucks that operate on specific routes within cities, function like minibusses, and can accommodate around 10 passengers. 
Taxis are predominantly found in Bangkok, easily recognizable by their pink or yellow with green colors. It is advisable to only board metered taxis to avoid being overcharged. However, for a more convenient option, using the GRAB app, which functions similarly to Uber, can simplify your transportation needs.
Tuk-tuks are iconic and widely known as a popular means of transportation for tourists, which also makes them slightly more expensive. Before hopping into a tuk-tuk, it is important to agree on the price beforehand for the intended journey.
Motorbike taxis, easily identified by their orange vests, are available throughout Thailand and offer the fastest way to navigate through traffic. The cost of shorter trips on motorbike taxis typically ranges from 35 to 80 THB. Similar to other modes of transportation, it is advisable to negotiate the price before starting the journey. In Bangkok, you can also utilize the GRAB app to book motorbike taxi rides.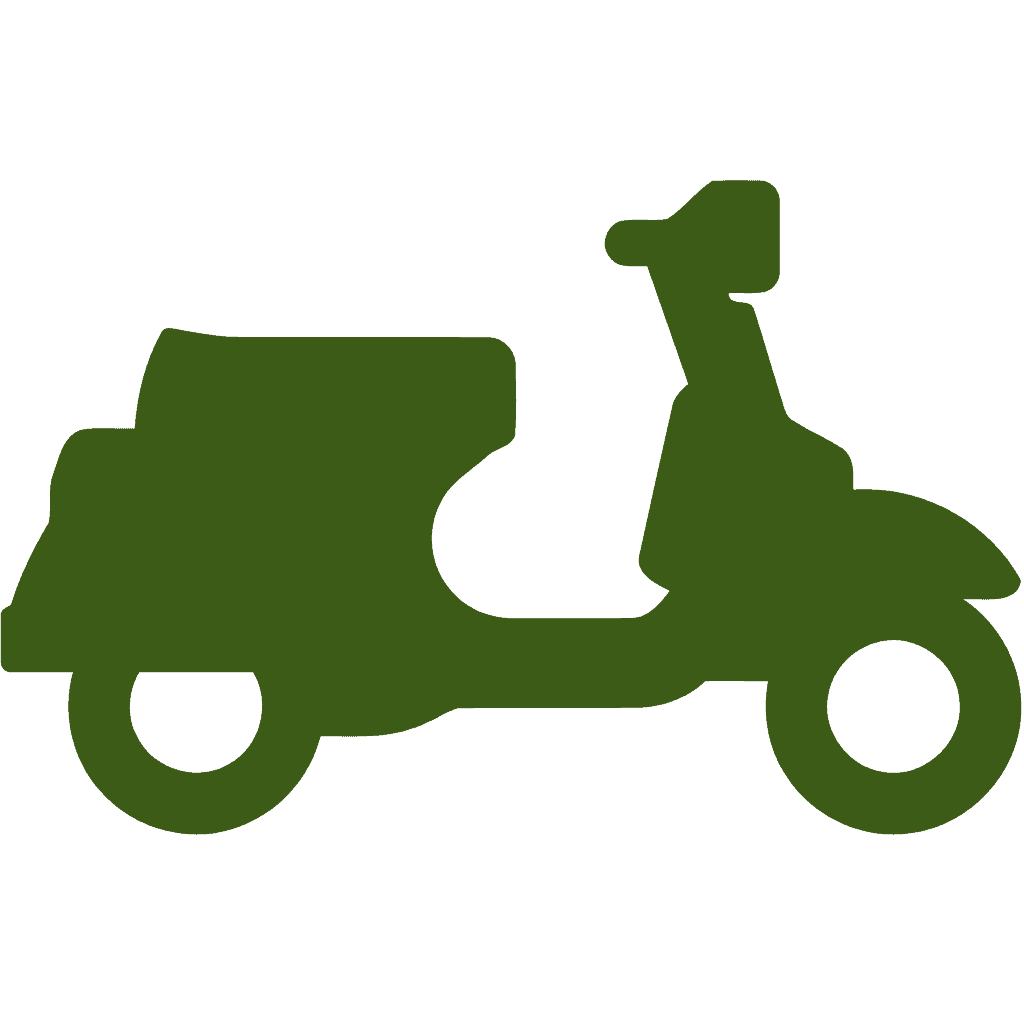 Motorbikes & scooters in Thailand
For those seeking a memorable and adventurous experience, exploring Thailand on a scooter or motorbike can be an excellent option, especially for venturing off the beaten track and enjoying the freedom to explore. However, it is crucial to exercise caution and prioritize safety. Wearing helmets is essential, as it not only protects you but also prevents you from being an easy target for driving ticket scams. It is important to note that certain roads may be in poor condition, and there have been enough accidents to emphasize the significance of adhering to safety measures.
THAILAND TRAVEL TIPS | When renting a scooter, photograph the bike from all angles, including in front of the rental place as insurance. Avoid leaving your passport with them as a deposit; bring a photocopy instead or opt to pay the deposit amount.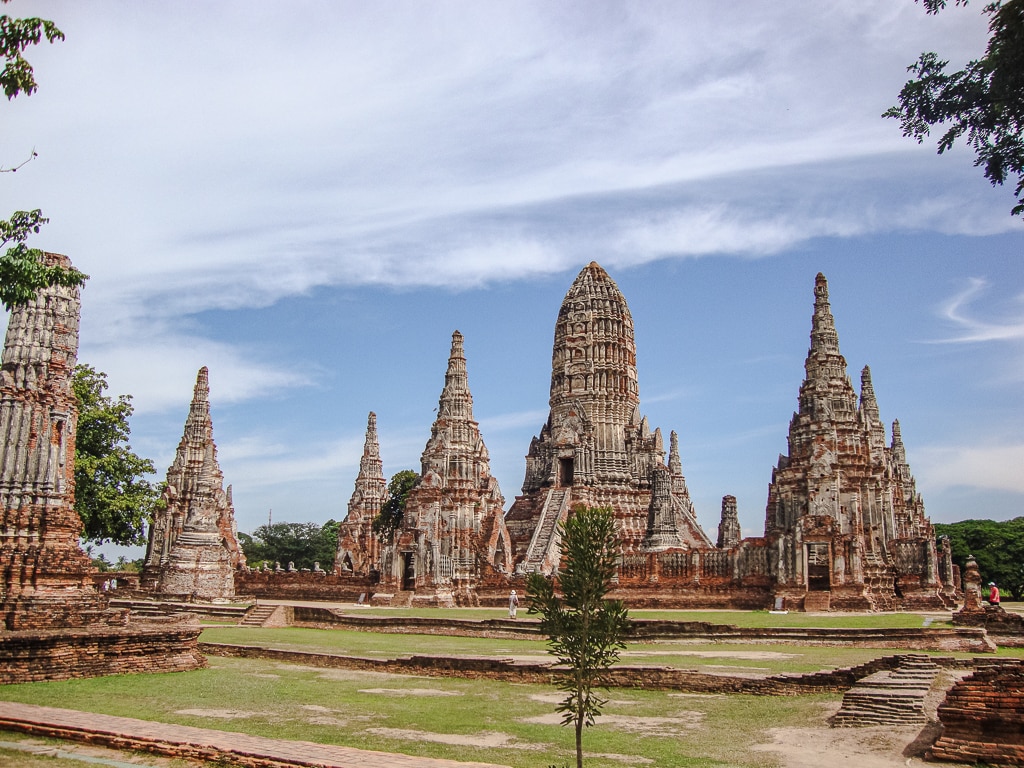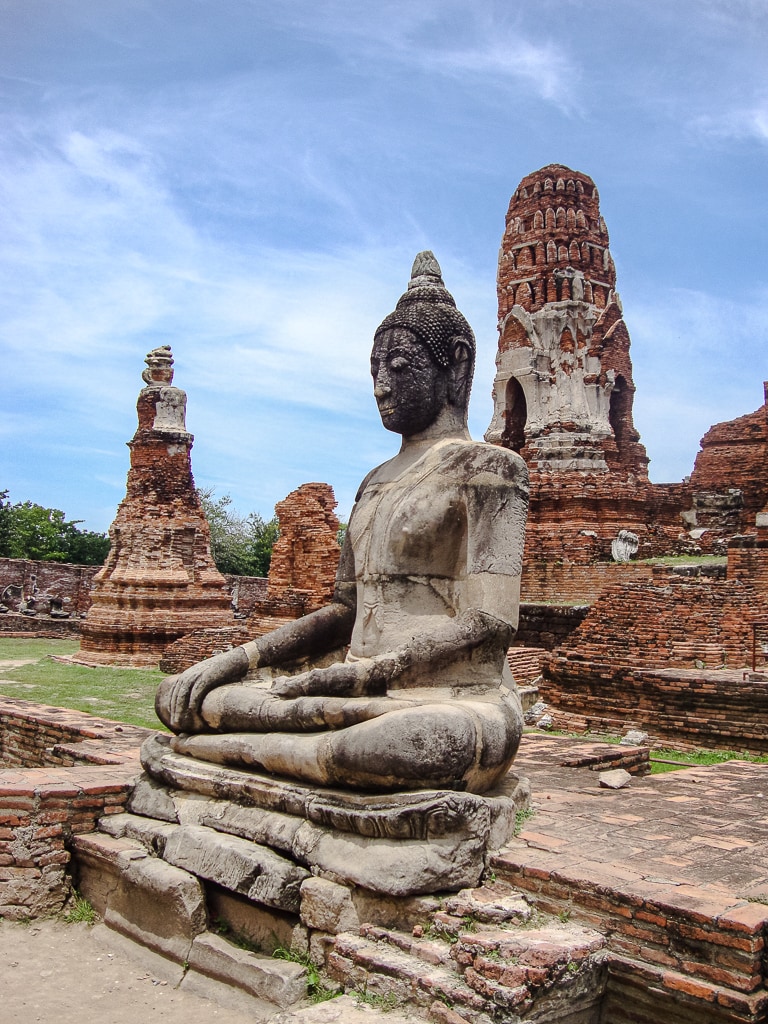 Tours around Thailand
Thailand offers a wide array of popular tours that cater to diverse interests and preferences. Below you can find some sought-after tours to consider when visiting Thailand. These popular tours offer a glimpse into the diverse attractions and experiences Thailand has to offer. We always recommend booking experiences through GetYourGuide or Viator, to ensure exceptional tours at fair prices. Always check reviews of personal experiences!
Ayutthaya Historical Park | Delve into Thailand's historical past by visiting the ancient capital of Ayutthaya on a day trip from Bangkok. Explore the UNESCO World Heritage site, admire the majestic ruins of temples and palaces, and learn about the fascinating history of this once-flourishing kingdom.
Doi Inthanon National Park | Day trip from Chiang Mai to Doi Inthanon National Park. Join a small-group tour led by a knowledgeable local guide, and marvel at the Twin Pagodas, visit a Karen village and Hmong Market, witness breathtaking waterfalls, and savor a delicious Thai lunch, all while immersing yourself in the natural beauty of the park.
Phi Phi Islands Tour | Embark on a breathtaking island-hopping adventure to the stunning Phi Phi Islands. Marvel at the crystal-clear turquoise waters, pristine beaches, and towering limestone cliffs. Snorkel or dive in vibrant coral reefs and soak up the tropical paradise vibes.
Koh Tao Snorkeling Day Trip | Explore the blue sparkling water during a snorkeling day trip from Koh Tao to the stunning Koh Nang Yuan, a cluster of three picturesque islets. With convenient hotel transfers included, indulge in water activities like paddleboarding, kayaking, and snorkeling, with gear provided.
Street food you have to try in Thailand
No travel trip to Thailand would be complete without highlighting the incredible Thai cuisine. Renowned worldwide, the culinary delights of Thai food and the incredible street food scene are by itself already compelling reasons to visit the country. From north to south, you'll encounter a diverse range of unique dishes in every major town, each with its own distinct flavor profile.
To truly savor the local flavors, indulging in street food is a must. Generally, street food in Thailand is considered safe, and following the locals is one of the valuable travel tips to ensure a memorable meal experience. Be prepared for some spice, but if you prefer milder options, remember to say "mai phet" (my pet), which means "no spice."
Here are a few must-try dishes during your time in Thailand:
Khao Soi: A specialty found in the northern regions, it combines egg noodles and curry broth with chicken and pickled vegetables.
Som Tam (Spicy green papaya salad): This zesty salad offers a mix of flavors with shredded green papaya, chili, lime, and peanuts.
Pad Krapow Moo Saap (Fried Basil and pork): A fragrant stir-fry dish featuring basil leaves, minced pork, and aromatic spices.
Thai Curries: Explore a variety of curries, such as Gaeng Keow Wan Kai (Green chicken curry), Massaman, and Panang, each offering its own unique blend of spices and ingredients.
Pad Thai: A beloved favorite among travelers, this noodle dish is best enjoyed by street vendors for an authentic and budget-friendly experience.
Tom Yum Goong: hot and sour seafood soup, packed with fragrant herbs and spices.
Mango Sticky Rice: Treat yourself to this delightful dessert, featuring ripe mangoes served with sticky rice and coconut cream.
Cha Nom Yen (Thai Iced Milk Tea): a strong brew of black tea, served over ice with sweetened condensed milk, and often flavored with spices
Recommended Food Tours in Bangkok
Whether you're a foodie or simply eager to explore the world of Thai cuisine, embarking on a food tour is the perfect way to immerse yourself in the flavors of Thailand. With knowledgeable guides providing local insights, these tours offer a fantastic introduction to the country's culinary delights. Here are some highly recommended food tours to consider:
➤ Chef-Designed Bangkok Food Tour – This small-group tour with a knowledgeable guide takes you on a half-day trip through Chinatown.
➤ Bangkok Food Tour of Bang Rak with Local Guide – This small group tour takes you on a stroll through the Bang Rak district. Here you will be introduced to Thai dishes and drinks at food stalls, local eateries, a wet market, and more.
➤ Bangkok Midnight Food Tour – Discover Bangkok's legendary after-dark street food scene during a nighttime tour by tuk-tuk.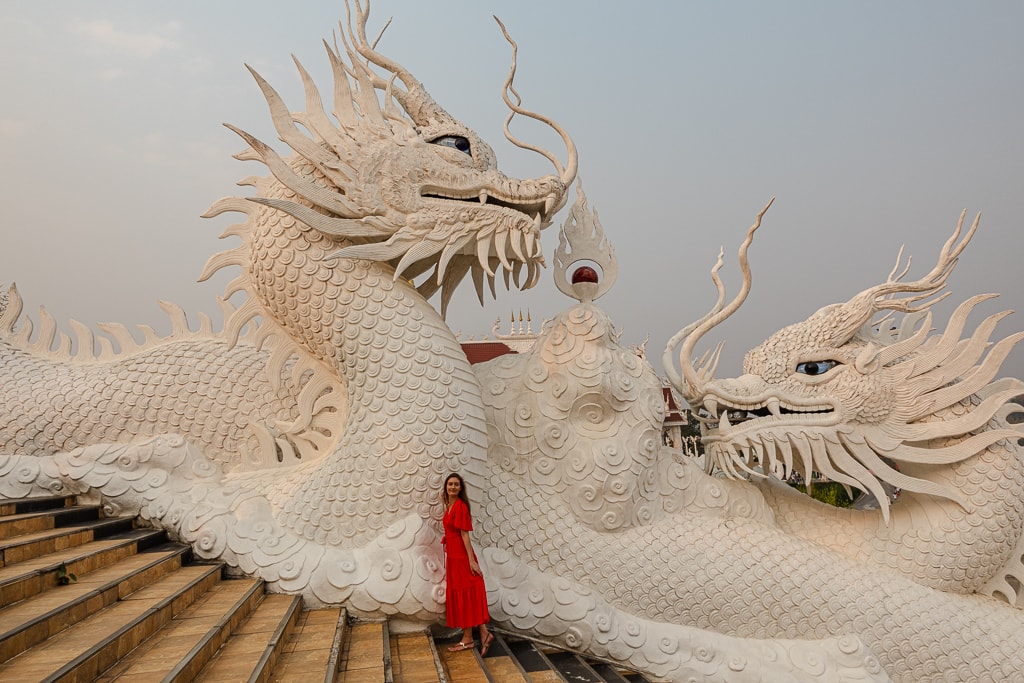 Useful information for planning your Thailand trip
Thailand Travel Tips | What to pack?
When traveling in Thailand, expect warm weather with some cooler months in the North. Pack cool, quick-dry clothing, and bring a scarf for temple visits. Prioritize a good bag and sturdy shoes. Thailand is mostly warm and humid, allowing for light packing. Don't worry if you forget something as you can find everything you need in the country.
Must-bring items include:
Accommodation options in Thailand
Thailand, known for its well-organized tourist infrastructure, offers a wide range of accommodation options to suit every traveler's preferences and budget. Whether you seek luxury, boutique charm, an authentic village experience, or a social hostel environment, Thailand has it all.
For those seeking luxury, Thailand is home to breathtaking accommodations. From stunning beach resorts to hidden jungle properties, these establishments provide impeccable services and unforgettable surroundings. The best part is that luxury accommodations in Thailand are remarkably affordable compared to other parts of the world.
If you're a flashpacker or someone looking for budget-friendly luxury, Thailand offers clean, well-designed hostels and hotels that provide excellent value for money. The country boasts the best range of accommodation options in Southeast Asia, particularly for budget travelers.
When it comes to finding the best accommodations in Thailand, Booking.com is the go-to website. With its comprehensive selection of hotels, resorts, homestays, and hostels, Booking.com allows you to compare prices, read reviews, and make secure bookings.
READ MORE | Where to Stay in Bangkok – The Best Areas & Hotels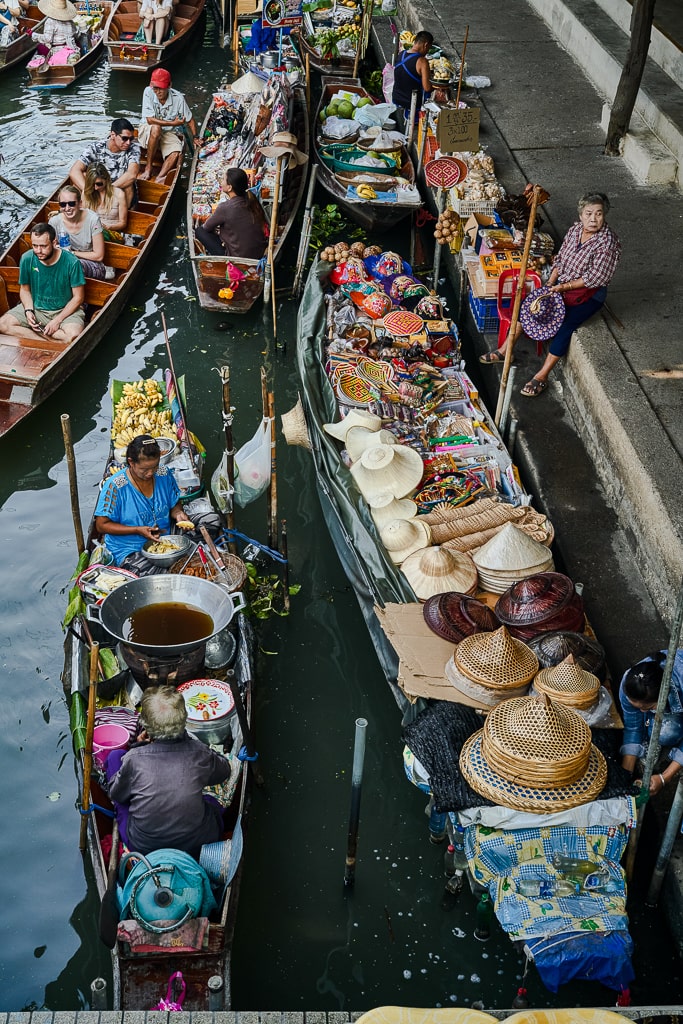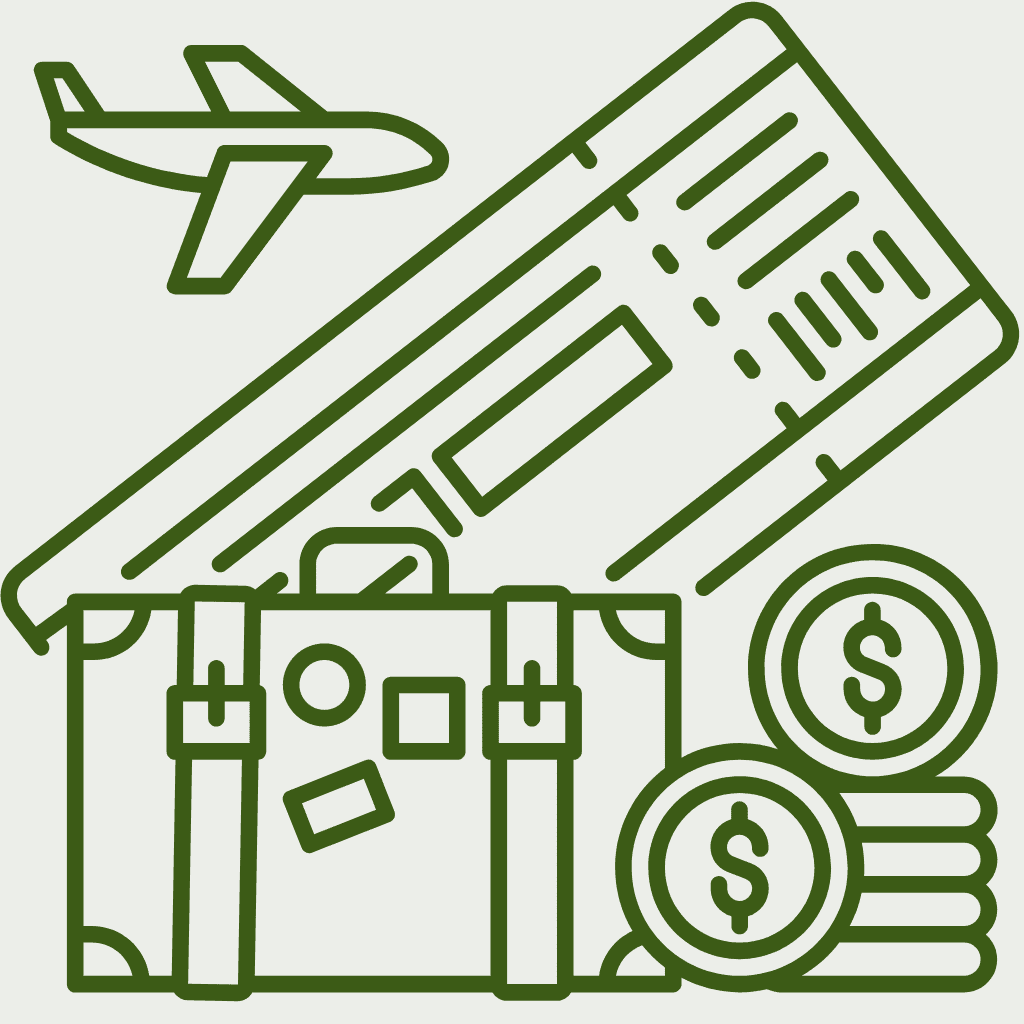 Thailand Travel Costs
When planning your trip to Thailand, it's important to consider your travel budget. Thailand offers options for both budget-friendly and more extravagant experiences. While costs have increased in recent years, Thailand remains an affordable destination compared to many Western countries.
Based on our personal experience, it's possible to get by on as low as €35-50 a day per person, with accommodations and activities being the major expenses. Backpackers on a tight budget can aim for €20-35 a day by staying in hostels, eating street food, and using local transport.
If you plan to spend time in the south or on the islands, you may need to allocate an additional 380 THB (€10) per day to your budget, as prices tend to be higher in these areas. Engaging in activities like scuba diving or guided trekking will require extra budget allocation as well.
ACCOMMODATION COSTS
Accommodation options in Thailand vary widely in price. Affordable backpacker hostels range from €5 to €12 per night for a dorm bed. Guesthouses offer standard rooms for €15 to €40 per night. Mid-range hotels can cost anywhere between €30 and €100 per night, with prices varying across regions. And you can already find some luxurious dreamy stays from €100 and beyond.
FOOD COSTS
When it comes to food, Thailand offers incredibly cheap options. Street food can be as little as 40 THB (€1) for a satisfying bowl of noodles or pad thai. Eating locally can keep your daily food expenses around 160-200 THB (€4-5). Inexpensive restaurants typically charge around 140 THB (€4) – 250 THB (€6), while mid-range restaurants may cost approximately 350 THB (€10), particularly for Western food. Fruit shakes and smoothies range from 30-50 THB, local Thai beer is around 50 THB, and beachside cocktail buckets can be 100-200 THB.
ACTIVITIES COSTS
Thailand offers a wide range of free activities, but for unforgettable experiences, be prepared to invest in some paid adventures. Scuba diving can cost around 3,800 THB (€100), while guided jungle treks and organized tours range from 1,500-3,000 THB (€40-80) per day. Cooking classes typically cost 1,500 THB (€40), and catching a thrilling Muay Thai fight will set you back around 1,200 THB (€30). Entry fees for temples and national museums vary from 50-200 THB (as a non-Thai, you may pay a higher rate).
TRANSPORTATION COSTS
Transportation in Thailand is generally affordable, offering options to suit different budgets and schedules. Domestic flights, ranging from €25-€50, are ideal for those with more budget or time constraints. For local transportation, public city buses in Bangkok cost around 7 THB (25 cents), Songthaews (red jeeps) charge 30-50 THB per ride (€1), and short tuk-tuk rides can be 100 THB or more. Overnight buses range from €16 (regular) to €25 (VIP), while minivans cost around 250 THB and up for shorter trips. Overnight trains vary from 700 THB to 1600 THB, and shorter train rides can be as cheap as 30 THB for an hour's journey. Renting motorbikes typically ranges from 150 THB to 500 THB or more, depending on the type and location.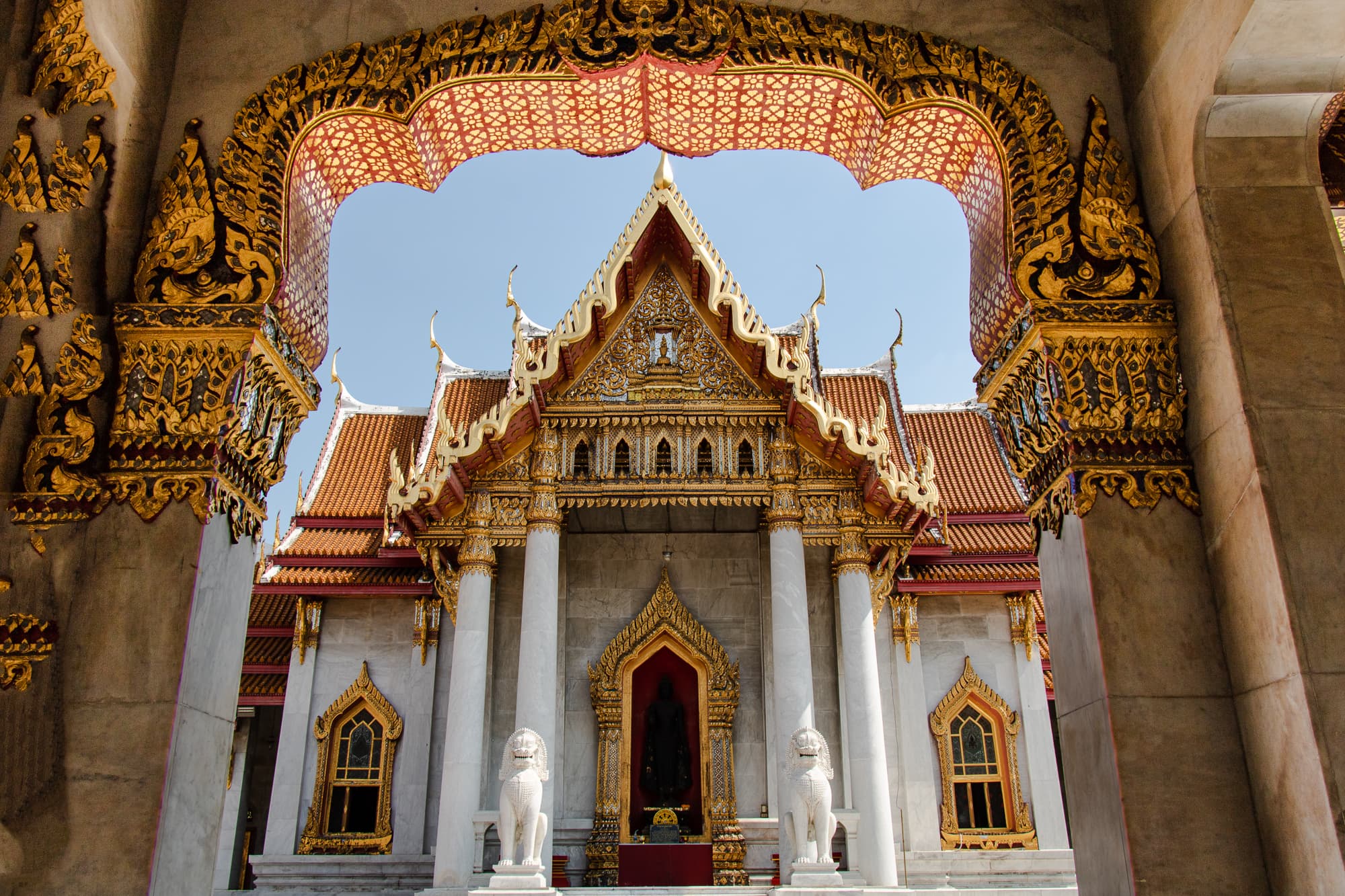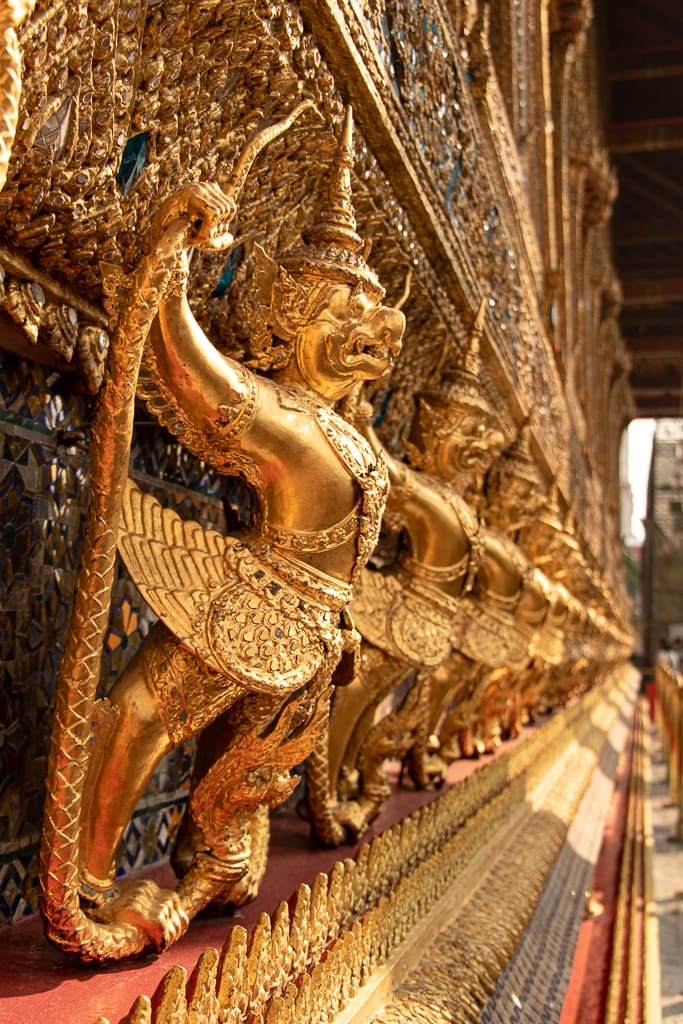 Cultural travel tips for Thailand
Respecting the local culture and people is essential when traveling in Thailand. Whether you're in a temple or on the streets, be mindful and considerate towards locals and fellow travelers.
➤ Thai culture values "keeping face," so it's important to maintain composure and avoid raising your voice or causing public disruptions. Stay calm, even in challenging situations or when someone may try to take advantage of you.
➤ When greeting Thais, follow their customs by pressing your palms together and bowing your head slightly.
➤ Remember that the head is considered the most sacred part of the body in Thai culture. Avoid touching Thai individuals on the head as it is considered extremely rude and offensive.
➤ Dress appropriately, even in a warm climate. Respectful attire is expected, especially when entering temples or religious sites.
➤ When entering homes or businesses, observe the local custom of removing your shoes. Look for a pile of shoes by the door and follow the lead by taking off your own.
➤ It's common to encounter dual pricing at attractions, with separate prices for locals and foreigners (often referred to as "farang"). While it may seem unfair, it's best to avoid arguments as they are unlikely to lead to a resolution.
➤ Remember that speaking negatively about the royal family is against the law in Thailand. Engaging in such discussions can result in severe legal consequences, including imprisonment.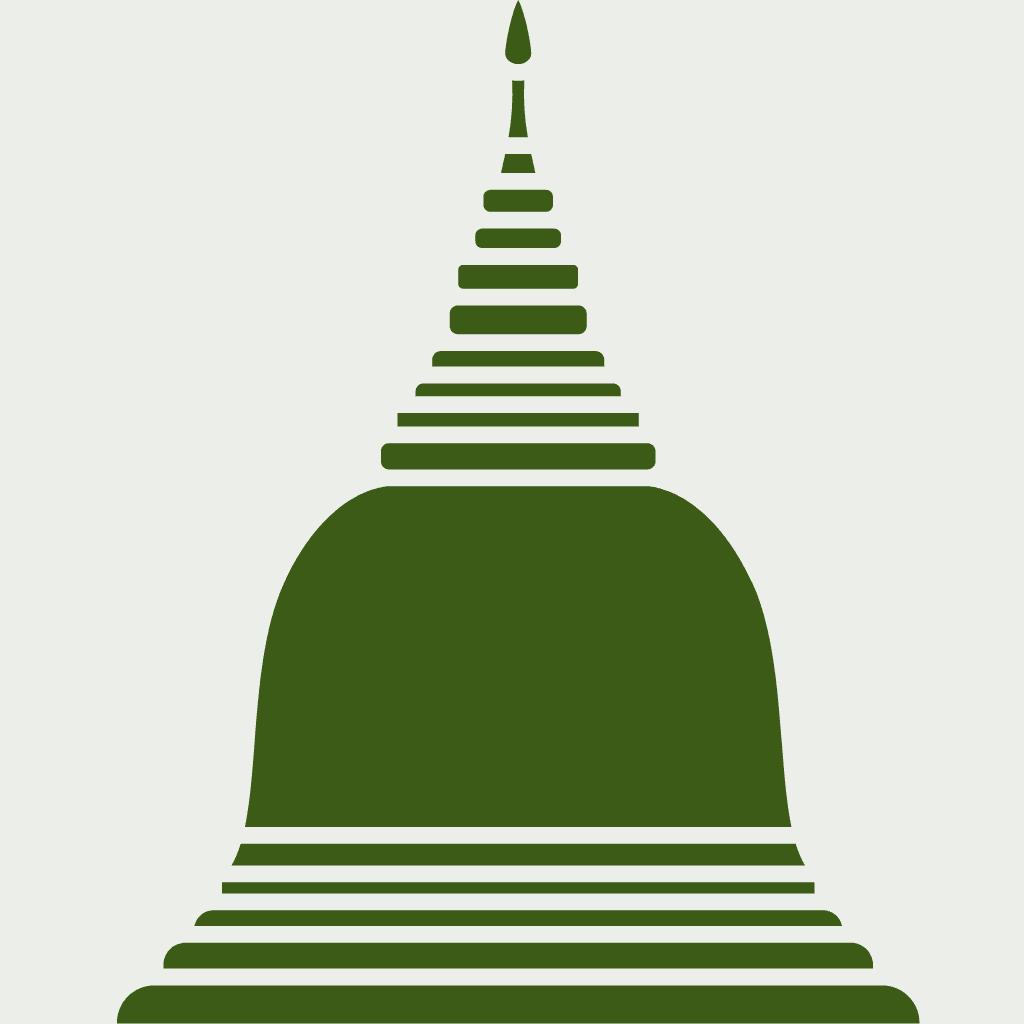 Do's & Dont's when visiting Temples in Thailand
When visiting temples in Thailand, it's essential to demonstrate proper temple etiquette to show respect and appreciation for the sacred spaces. Here are some travel tips to keep in mind when visiting temples in Thailand:
Respect sacred objects from a distance, and avoid touching or climbing on them.
Take off shoes and hat before entering temple buildings, socks are okay.
Avoid pointing the soles of your feet toward Buddha or monks.
Don't turn your back on Buddha statues, especially for selfies.
Refrain from physical contact with Buddhist monks, use a respectful bow or wai instead.
Maintain a calm and quiet demeanor, and be mindful of others.
Avoid using flash photography, as it may disturb the peaceful environment and potentially damage delicate artwork
READ MORE | 7 Most Beautiful Temples in Bangkok You Need to Visit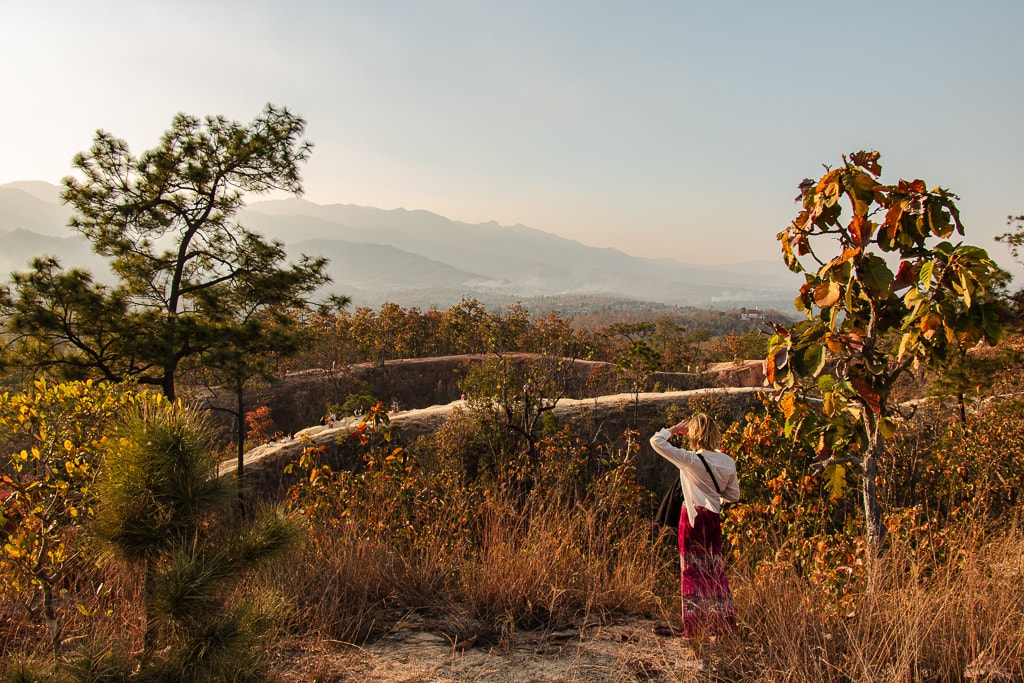 Responsible & sustainable travel tips for Thailand
Thailand is renowned for its stunning landscapes and captivating attractions, drawing travelers from around the world. However, it's crucial to be mindful of the potential challenges that tourism can bring. Here are important considerations to ensure the well-being of the local environment & communities:
Reduce plastic waste | Thailand faces environmental challenges due to plastic pollution. Carry a reusable water bottle and refill it at designated water stations or purify tap water using a filtering bottle. Avoid single-use plastic items, such as straws and bags, and dispose of waste responsibly in designated bins.
Say no to animal exploitation | Avoid participating in activities that involve animal abuse, such as riding elephants, visiting shows with performing animals, or taking photos with drugged animals. To make ethical decisions regarding animal encounters, it is crucial to conduct thorough research on visiting reputable animal shelters and wildlife sanctuaries that focus on conservation and animal welfare.
Support local businesses | Opt for locally owned accommodations, restaurants, and tour operators. This helps channel income directly to the local economy and supports sustainable development. Engage with local communities respectfully and learn from their traditions and way of life.
Be mindful of your ecological impact | Respect natural environments and wildlife habitats. Stay on marked trails when hiking, snorkeling, or exploring national parks. Avoid activities that harm or disturb wildlife, and never purchase products made from endangered plants or animals.
Responsible Volunteering | When considering volunteering, it's important to research and choose programs carefully to ensure they have a positive impact. Be cautious of schemes that may not contribute effectively to the community or environment. Additionally, if you plan on volunteering with children, it is advisable to commit to longer-term engagements, as short stints in schools or orphanages can potentially have a harmful effect on the children.
Travel Tips to Avoid Common Scams in Thailand
When traveling in Thailand, it's important to be aware of common scams to protect yourself from dishonest practices. Here are some travel tips to help you avoid falling victim to scams in Thailand:
Tuk-Tuk Shop Scam | Clearly state "no stops" when using a tuk-tuk to ensure you reach your destination directly. Some drivers receive commissions from shop owners and may take you on unnecessary detours to pressure you into making purchases.
Temple Scams | Always verify the opening times of temples online or with your hotel to avoid falling for scams claiming that the temple is closed. Be cautious of people redirecting you to other places or offering tours at a "good price," as they may have ulterior motives.
Taxi Meter Scam | Opt for metered taxis and ensure the meter is turned on to avoid being overcharged. Agree on a price before boarding a tuk-tuk or negotiate with the driver.
Travel Agencies | Exercise caution when booking onward travel at random travel agencies. Instead, consider booking at reputable companies, train stations, or online platforms to avoid inflated prices or fake tickets.
Dealing with Police | If stopped by the police while riding a scooter or motorbike, ensure you wear a helmet to avoid unnecessary fines. Carry a valid International Driver's License, remain calm and polite, and insist on handling fines at the police station for official documentation.
Check Your Change | Always double-check your change and become familiar with Thai bills to avoid scams where vendors claim your money is fake. Beware of individuals switching your genuine bill with a counterfeit one.
Thailand Bucket List Destinations & Experiences
The best places to travel for your first time in Thailand
Now that you have a solid understanding of the essentials for your first time in Thailand, let's delve into the exciting part – where to go! Thailand truly offers a little something for everyone, with a multitude of captivating destinations waiting to be explored. Even if you've been to Thailand before, there is always more to discover. No matter your interests, the duration of your trip, or the time of year you visit, Thailand has plenty to offer. From cultural immersion to beach relaxation, outdoor adventures to natural wonders, the country is brimming with backpacking highlights. To help you plan your itinerary, here's a curated list of must-see places that showcase the incredible diversity of Thailand and cater to every type of traveler.
Bangkok
Spending a few days in Thailand's capital is a must on your first time visiting. The chaotic metropolis is known for its ornate temples, bustling street markets, towering skyscrapers, and energetic nightlife. Experience the grandeur of the Grand Palace, take a boat ride along the Chao Phraya River, and immerse yourself in the vibrant street food scene. It's definitely one of our favorite cities in the world, one of which we simply can't get enough of!
READ MORE | 20 Amazing Things To Do In Bangkok | For First Timers
Ayutthaya
Just a short distance from Bangkok, Ayutthaya is a UNESCO World Heritage Site and the ancient capital of Thailand. Explore the historical park with its impressive ruins, temple-filled landscape, and architectural wonders. History buffs and culture seekers will appreciate the rich heritage of Ayutthaya.
READ MORE | Ayutthaya Day Trip from Bangkok | The Complete Temple Guide
Northern Thailand
Northern Thailand offers a tranquil escape with its stunning landscapes, lush mountains, and colorful hill tribes. Chiang Mai, the cultural hub, is known for its temples, night markets, and traditional Thai massage. Chiang Rai offers unique attractions like the White Temple (Wat Rong Khun) and the Golden Triangle. Pai is a laid-back town surrounded by natural beauty, hot springs, and waterfalls (and our personal favorite destination in the north!). This region appeals to nature lovers, adventure seekers, and those seeking a more authentic Thai experience.
Go island hopping
The Gulf of Thailand boasts stunning islands renowned for their pristine beaches, crystal-clear waters, and diverse marine life. Koh Phangan is famous for its Full Moon Party, while Koh Tao is a paradise for divers and snorkelers. Koh Samui offers a mix of beautiful beaches, luxury resorts, and lively nightlife. These islands cater to beach lovers, water sports enthusiasts, and those looking to unwind in a tropical paradise.
Krabi
Located on the Andaman Sea, Krabi is known for its dramatic limestone cliffs, crystal-clear waters, and picturesque beaches. Explore iconic attractions like Railay Beach, visit the stunning Phi Phi Islands, and go rock climbing in Tonsai. Krabi offers a blend of natural beauty, adventure activities, and relaxation, making it suitable for beach lovers and outdoor enthusiasts.
Khao Sok National Park
Immerse yourself in the natural wonders of Khao Sok National Park, home to lush rainforests, towering limestone mountains, and serene lakes. Embark on jungle treks, canoe along the Sok River, and spot wildlife like gibbons and elephants. Khao Sok National Park is a haven for nature lovers, hikers, and wildlife enthusiasts.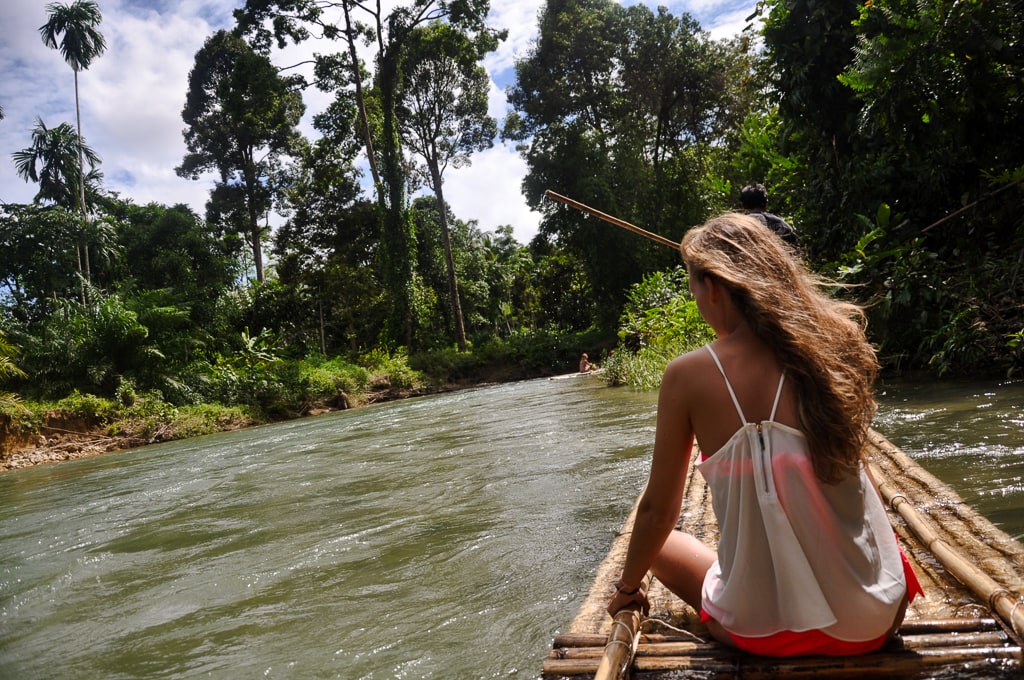 Must-do experiences for your first time in Thailand
Explore the many temples in Thailand
Marvel at the intricate architecture and spiritual tranquility by visiting iconic temples such as Wat Arun and Wat Phra Kaew in Bangkok, Wat Phra That Doi Suthep in Chiang Mai, and Wat Rong Khun (White Temple) in Chiang Rai.
READ MORE | 7 Most Beautiful Temples in Bangkok You Need to Visit
Visit the vibrant night markets
Immerse yourself in the lively atmosphere of Thailand's night markets, such as the famous Chatuchak Market with its 15,000 stalls in Bangkok or the Walking Street Market in Chiang Mai, where you can shop for souvenirs, try local street food, and experience the local culture. Try out your bartering skills for buying your first pair of elephant pants!
Enjoy a rooftop bar in Bangkok
Indulge in the vibrant nightlife of Bangkok by visiting a rooftop bar, where you can sip cocktails, enjoy panoramic city views, and soak in the buzzing atmosphere. The perfect way to unwind in style at the end of the day!
Learn to scuba dive
Embark on a diving course in the renowned diving destination of Koh Tao, where you can explore coral reefs and encounter diverse marine life. Thailand is one of the best (and cheapest places) to learn how to scuba dive in the world. 
Take a Long Tailed Boat Ride
While you're checking out the stunning islands and beaches of Thailand, you'll also definitely want to take a boat ride on one of the iconic long-tailed boats.
Explore Off-The-Beaten-Path Places with a Scooter!
The best way to explore the hidden gems of Thailand is by renting a motorbike, offering you the freedom to venture off the beaten path. Ride through scenic country lanes, discover charming hill tribe villages, cruise along quiet coastal roads, and indulge in local eateries known only to the locals.
Watch a Muay Thai Match
Muay Thai is the national sport of Thailand and you'll find boxing stadiums across the country, most notably in the bigger cities such as Bangkok or Chiang Mai. Or learn it yourself if you're up for the challenge, there are various camps where you can train and learn from real fighters.
Ride In A Tuk-Tuk
Maybe obvious to some, but it's a fun experience definitely if you have never been in one of those! Hop on this three-wheeled tuk-tuk to zip through the bustling streets of Bangkok, experiencing the city's lively energy and unique transportation mode.
Indulge in a Thai Massage
Where else in the world can you get a full body massage for under €10? It would be a sin to visit Thailand and not get an authentic Thai massage! So if you hear somebody shouting 'Hi handsome, you want massaaaage??", say hell yes and pamper yourself with a relaxing experience! Just one tip, the typical Thai massage is quite intense and not for everyone, so maybe opt for the oil massage instead!
Party the night away at a Full Moon Party
Head to Koh Phangan and join the legendary Full Moon Party on Haad Rin Beach, where thousands of partygoers gather to dance, enjoy fire shows, and celebrate under the moonlight.
Experience a Thai Festival
Join in the countrywide water fight during Thailand's New Year celebrations in April (Songkran festival), where locals and tourists engage in friendly water battles on the streets. Or witness the magical Loy Krathong Festival (November), where people release beautifully decorated lotus-shaped rafts into rivers and lakes to pay respects to the water goddess and bring good luck.
Take a Thai Cooking Class
Join a hands-on Authentic Thai Cooking Class where you can learn to prepare authentic Thai dishes, from pad Thai to green curry, using fresh ingredients from a local market.
---
Thailand Essential Resources
FLIGHTS | Find the best deals for flights to Bangkok with Skyscanner.
TRANSFERS | Ready to travel to your next destination in Thailand? Book your bus or train tickets via 12go.
HOTELS | Browse Booking.com for a place to stay in Bangkok, from budget hostels to luxury hotels.
TOURS & ATTRACTIONS | For booking the most fun experiences, check out GetYourGuide or Viator.
---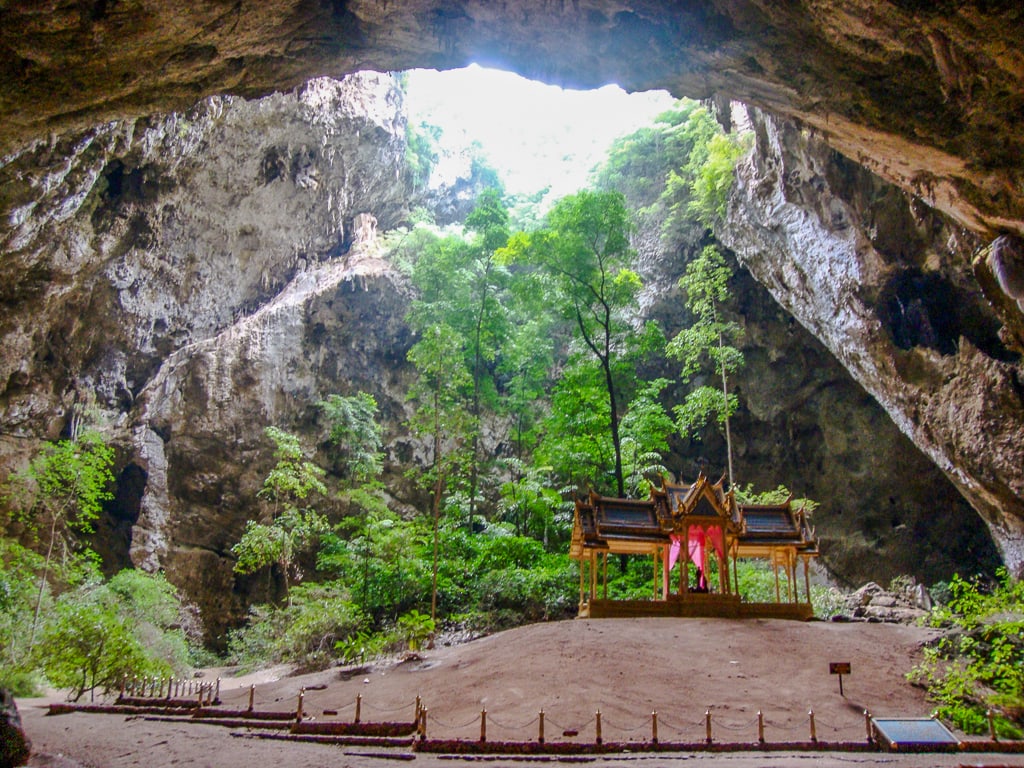 We hope these travel tips for Thailand help you out planning for your exciting upcoming trip. You can show some ❤ and support for the blog and help us share more adventures! Our travels are entirely self-funded, so any show of support is greatly appreciated. It allows us to keep writing helpful travel guides and gather information to make it easier for people to discover the world.